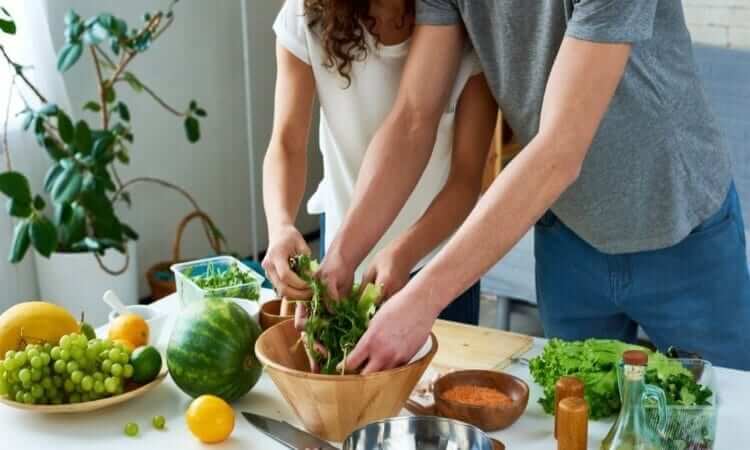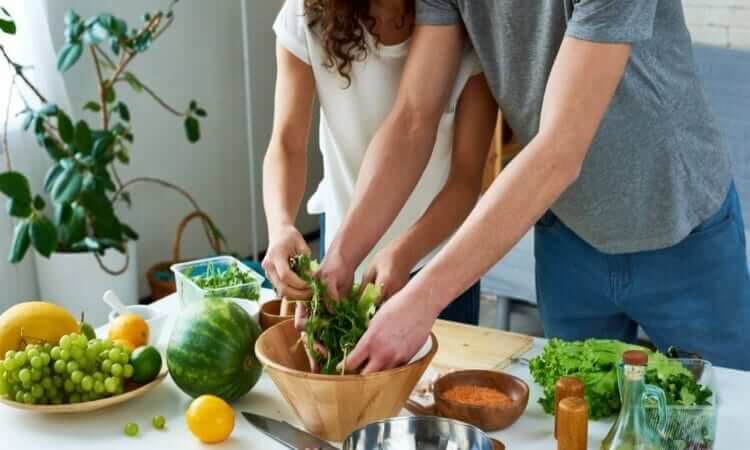 Some people may be a bit more conscious of the type of food they eat. While some choose to subscribe to particular eating habits, diets, and lifestyles regarding food, some would be particular about how the food was produced or grown. Considering this, wouldn't you want to know some amazing organic recipes for you to try at home?
What Is Organic Food?
Organic food is considered to be produced and processed to be chemical-free and antibiotic-free. Aside from that, organic livestock and poultry are to be fed with 100% organic meals, farmed in a suitable and livable outdoor environment, as well as vetted regularly. With these standards, the quality as well as cleanliness of the produce. With that, here is some amazing organic recipe that you can try for your next meal.
Bok Choy and Carrot Salad with Sesame-Orange Dressing
Here is a simple salad recipe to start your meal.
Place the bok choy to steam for about 10 minutes or until it becomes tender in a steamer basket. Make sure to have an ice bath ready to place the vegetable right after steaming to stop it from cooking any further.
In a skillet, saute your carrots and mushrooms until it becomes soft and tender.
For the dressing, whisk together the orange juice, tamari, ginger, and tahini.
Combine all the ingredients and toss them around to ensure that all the vegetables are well coated with the dressing.
Zucchini Pasta Arrabiata
Considerably one of the newest trends these days, this zucchini pasta arrabbiata offers a healthy and hearty meal.
In a frying pan, saute garlic, chili flakes, dried oregano, and dried thyme over some olive oil.
Add the halved organic cherry tomatoes and two tablespoons of tomato paste once the ingredients start to infuse with the olive oil.
Cook over medium heat and let it simmer for about 5 minutes or until the cherry tomatoes start to become soft and tender.
Add some salt and pepper to taste before gently stirring the spiralized zucchini to the pot.
Ensure that the zucchini noodles are well coated with the sauce before transferring to a plate. Squeeze some fresh lemon over the pasta before serving.
Gluten-Free Lemon Bars
For dessert, enjoy some organic, gluten-free lemon bars with this recipe:
First, preheat your oven to 350 F
For the crust, combine 1 cup of the gluten-free flour blend, three tablespoons of sugar, ½ cup of organic butter, and ¼ cup of pecans to crush on a food processor.
Pour 1/8 teaspoon of almond extract into the crust mixture and continue pulsing until a crumbly dough forms.
Press the dough to your parchment-lined baking dish to create the crust.
Bake the crust in the oven for about 20 minutes or until it starts to brown.
For the lemon filling, squeeze lemons to get the juice.
In a bowl, whisk together the melted organic butter, honey, and eggs.
Gradually pour the coconut flour into the lemon juice and continue stirring until it becomes smooth.
Combine the lemon juice and butter-honey mixture and pour the filling over the cooled crust before baking for about 20 to 25 minutes more.
Let it cool on a wire rack for a couple of minutes before placing it in the refrigerator for at least 2 hours before cutting.
Conclusion
Having organic food only helps ensure that you're eating clean and quality produce. Hopefully, this article provided you with enough information about organic food and ideas on what to cook for your next meal using organic produce only. Learn more recipes here!