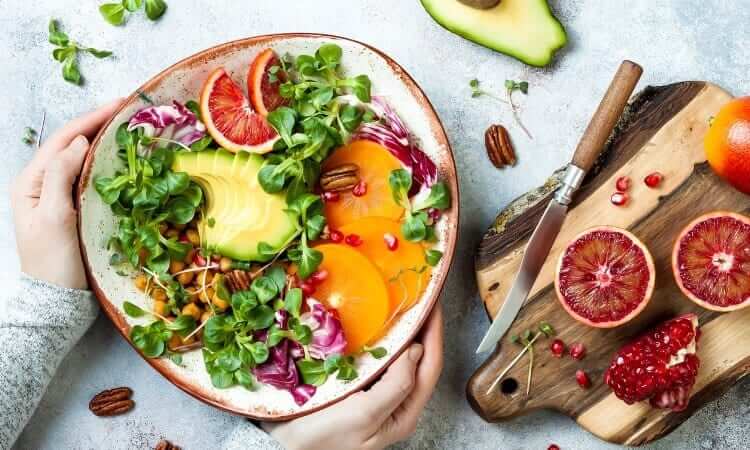 Feeling hungry but don't have enough time to cook? Yes, you read that right. You can actually make some fun, easy, and delicious recipes in just five minutes! With the microwave or your food processor as your best friend, you can whip up a quick meal, snack, or even dessert in just five minutes, either from scratch or from your leftovers. Check out these 5-minute recipes and have a meal on your table stat!
Five easy 5-minute Recipes
This pasta-to-go makes an easy and healthy lunch and can be prepared ahead for office lunch or a picnic.
Prep Time: 5 minutes
Serving: 2
Ingredients:
2 tsp finely chopped red onion
1 tbsp pesto
2 tsp olive oil
100g leftover pasta shapes
3 sundried tomatoes, chopped
1 tsp caper
185g can of tuna in spring water, drained
Method
Mix the capers, pesto, oil, and onion. Flake the tuna in a bowl together with the tomatoes and pasta. Stir in the pesto mix.
2. Banana Pancakes
We know everybody loves a good pancake. This recipe is a favorite not only among adults but kids as well. It's quick and easy for your breakfast meal.
Prep Time: 2 minutes
Cooking: 2 minutes
Serving: 2
Ingredients:
Butter for frying
1 banana
1 egg
½ tsp baking powder
1 tbsp self-rising flour
Chopped strawberries and banana, to serve
Maple syrup, to serve
Method:
With low-medium heat, melt the butter using a non-stick frying pan. Add the banana, flour, egg, and baking powder and blitz them for about 20 seconds using a food blender.
Heat up a frying pan and pour about three little puddles of the batter. Let it cook for about a minute or until the top starts to bubble, then flip and let it cook for 20-30 seconds more. Repeat this process with the rest of the batter.
Slice some strawberries or bananas and put them on top of the pancakes with a splash of maple syrup.  
3. Caesar Salad with Leftover Chicken
Do you have leftover chicken from dinner? Use it to make a crisp and healthy salad with Caesar dressing.
Prep Time: 5 minutes
Cooking: 4 minutes
Ingredients:
Left-over chicken slices
125ml light mayonnaise
1 garlic clove, crushed
50g crouton
juice one lemon
50g grated parmesan cheese, plus extra to serve 
1 tbsp Worcestershire sauce
1 large lettuce or 4 Little Gem
Method:
Using a large bowl, mix the mayonnaise, Worcestershire sauce, lemon juice, crushed garlic, and Parmesan, then season well with salt and pepper (to your liking). Add the chicken slices, lettuce, and croutons when ready to eat. Mix thoroughly and sprinkle some extra Parmesan to your liking.
5. Quick and Easy Mug Cake
This quick and easy dessert is made entirely in a mug. It just takes 45 seconds to bake, and you will be satisfied with a gooey chocolate center that is perfect for a quick treat.
Prep Time: 5 minutes
Cooking: 1 minutes
Ingredients:
1 medium egg
dash of vanilla extract
2 tbsp plain flour
3 tbsp light brown sugar
1 tbsp cocoa powder
2 tbsp sunflower oil
1 soft chocolate truffle of your choice
1 tbsp boiling water
ice cream or cream, to serve 
Method:
Using your large mug, whisk all ingredients apart from the chocolate truffle with a fork. Add a pinch of salt.
Put the chocolate truffle in the center of your batter. Microwave on high for about 45 seconds until it's cooked on the outside and has a molten liquid center.
You can serve it hot with ice cream or cream if you like.
Conclusion
These 5-minute recipes are perfect if you are always on the go. They're quick and easy to make with just a few staples from your pantry. Now, there's no reason for you not to make good-tasting and healthy meals even if you are always on the go. Know more easy recipes here!