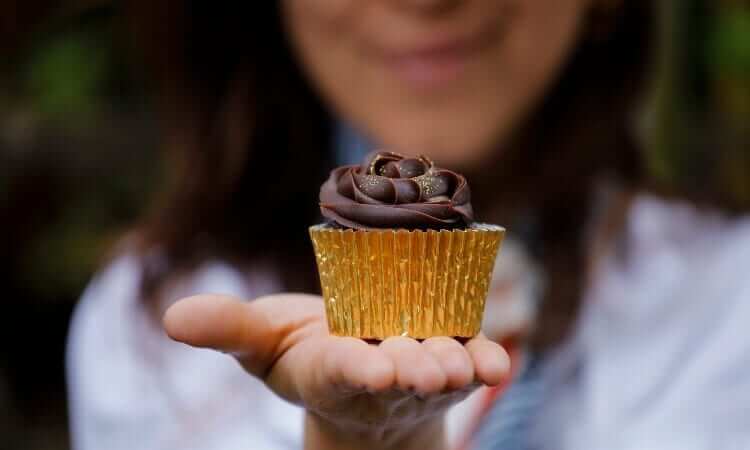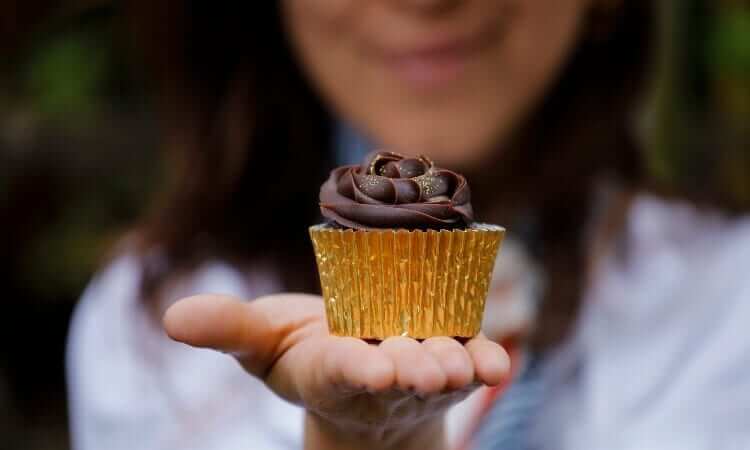 Can you bake cupcakes in paper cups without a pan? Don't worry. It's still possible to bake those cupcakes. Even without a pan, there are a few tricks you can use to get around it. So, read on, and let's learn some thrift tricks.
Baking Cupcakes Without Cupcake Pans
In baking a cupcake without a pan, you need to have cupcake liners. You need to create more durable liners by stacking them on top of one another before placing them in a regular baking tray. If you don't have liners, you can make your own using square pieces of parchment paper and a cup. The following are some useful ideas in creating your cupcake liners, so you could start baking cupcakes without cupcake pans.
Creating Your Cupcake Liners
Now, can you bake cupcakes in paper cups without a pan? The use of these available materials will do the trick, and you're good to go with baking your cupcakes.
Mason Jar Lids
Mason jar lids are great for holding cupcake liners. Set them on a baking sheet about two inches apart. If you've got mason jars, you can use its rings to hold the cupcake liners in place while you bake. Arrange them on a baking sheet, stick a liner in each one, then pour in the batter and bake as usual. The metal rims around the lids will create a barrier holding up the paper cups, and you will get perfectly shaped cupcakes.
Foil Liners
These metallic liners can be used in the cupcake pan or by themselves. Just set them out on a baking sheet and fill them up. The thick foil holds the shape as it is cooking and also creates a silver liner on the cupcake. If you don't like the silver shine as your cupcake liner, leave the white paper in and unwrap the foil after it is done cooling so it will match the rest of your other cupcake liners.
Make Your Liners
If you don't have any liners either, it's easy to make your own. You should make them sturdier than the ones you buy, depending on what type of paper you use. Parchment paper works well because it's non-stick. The easiest method is to mold them around a glass. You need to cut your paper into 5″ by 5″ squares and wrap each one around the bottom of the glass. To press it down, use a measuring cup. It will make the bottom perfectly flat. To make the liners stronger, make them two-layered with a thicker layer outside and parchment paper inside. With that, they'll stand up on their own and still have a non-stick layer.
Step-by-Step Guide in Creating Paper Cups
Can you bake cupcakes in paper cups without a pan? Absolutely yes. You need to consider that the stiffer the paper, the more stable your cupcake liners will be.
Step 1. Cut the parchment paper into 6″ × 6″ squares. Then, get parchment paper and use a ruler to measure out squares. To carefully cut out each measured square, use some scissors. You'll be doubling or tripling the liners for each cupcake, so cut out enough squares for this to happen. Most normal-sized cupcake pans make 12 cupcakes.

Step 2. Find a cup with a base similar to the size of a cupcake liner. Average regular-sized cupcake liners have a bottom diameter of about 2 inches.

Step 3. Put the parchment paper on the cup's bottom. Turn the cup and place the square piece of parchment paper in the circular bottom. Align the paper, so all of the corners have equal spaces.

Step 4. Press the paper over the cup and create four folds. Make a fold in between each corner of the paper so you can create the cup's mold. You should have four clean folds when you're done. When you fold, try to press the folds as close to the cup as possible.

Step 5. Run your fingers on the edges of the liner. Once you've done with the folds, keep the liner on top of the cup. Press your fingers along the edge you've created so that you form a solid base.
Now your liner is finished. Can you bake cupcakes in paper cups without a pan? I bet you knew the answer.
Conclusion
It's always also a good idea to learn a new skill in baking by starting to make your cupcake paper cups. Can you bake cupcakes in paper cups without a pan? If there are no available cupcake pans, you can still go on and bake your cakes in paper cups. Hopefully, you have learned from the ideas and tips that I have mentioned. Aside from nurturing your creativity in making your paper cups, you are in for a thrifty practice, too. Find out more about cupcakes.