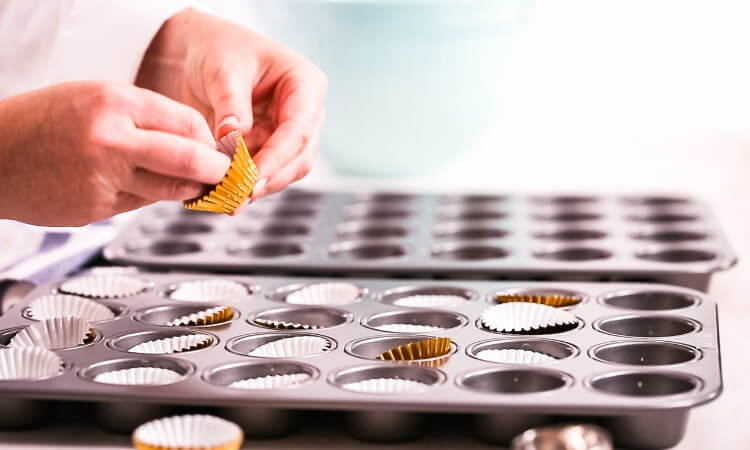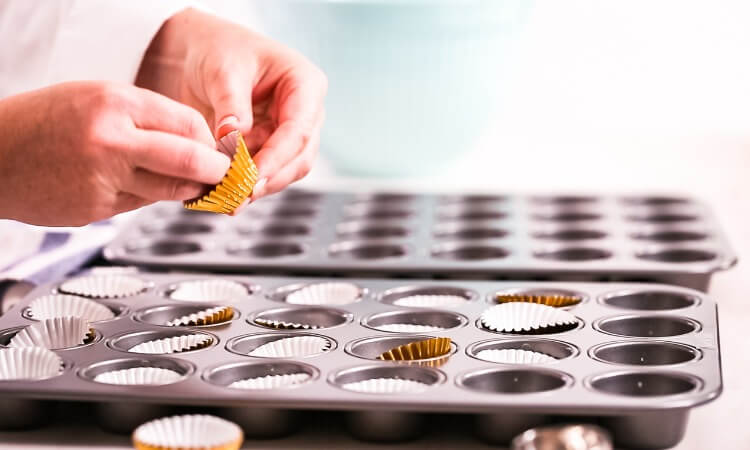 Pastel-colored cupcakes are the most perfect and cutest cupcakes you could ever make. They could also be one of the most challenging cupcakes anyone could ever bake. See, the colors on the frosting need to be evenly distributed and balanced out. In this article, I will be teaching you how much to fill cupcake liners and the rest of the steps on pastel cupcake recipes.
Pastel Cupcake RecipeTypes of Pies and How Long to Bake Them
1. Prepare the Ingredients
Before you can start with baking the pastel cupcake, you need to prepare your ingredients so that you won't get confused later on.
A box of white cake mix
Three egg whites
1/3 cup of unsweetened applesauce
One and ¼ cup of water
A box of instant vanilla pudding mix
Two cans of vanilla frosting
Food coloring in pink, yellow, teal, and purple, and
Sprinkles like edible gold dust, colorful sprinkles, or pink sugar
2. The Batter
Preheat your over to 350 degrees Fahrenheit
Prepare your muffin tins and line them with paper liners
Grab a large bowl
Pour the cake mix
Add the egg whites
Pour the applesauce
Pour the water
Beat all of it with a mixer for two minutes
Add the dry pudding mix and stir until it gets immersed in the mixture
Grab four separate bowls
Tint each bowl, each with different colors using the food coloring
3. How Much to Fill Cupcake Liners
This time, I will be teaching you just how much to fill cupcake liners. Knowing how to do this step is essential, especially for pastel cupcakes because the colors need to be equal so that the cupcake won't look awkward.
Grab your base color, ideally any of the four bowls
Pour it into the first cupcake liner; you can use a measuring spoon
Use another measuring spoon, get another color and put it on top of your base color
Do the same for the last two colors
Make sure that you don't swirl the batter when you are putting them into the liner
Leave space, at least an inch, from your batter to the top of your liner. It will help the frosting and batter to grow. If you don't, you may risk just having colorful muffins instead of cupcakes, so you need to be careful when learning how much to fill cupcake liners.
4. Baking
Put the cupcakes into the preheated oven
Bake them for 15 to 18 minutes
Double-check with a toothpick inserted through the middle of the cupcakes. If the toothpick comes out clean, it means the cupcakes are ready
Set aside and let them cool
5. Frosting
Now, this step can be as confusing as learning how much to fill cupcake liners, so you also need to pay close attention to the procedure.
Equally, transfer two cans of frosting into three bowls
Tint each bowl differently as you did to the batter
Layer the frosting into your piping bag, make sure that the colors are alternating
Grab the cupcakes and pipe the frosting on them carefully
Sprinkler with edible gold dust, or colorful sprinkles
Conclusion
Now that you have learned the recipe to bake pastel cupcakes, all you need to do is to practice it to perfection. Then, once you have perfected baking pastel cupcakes, you can also perfect how much to fill cupcake liners.
See, learning how to bake pastel cupcakes can hone your baking skills in several ways. One, it teaches you how to choose the best colors, two, it can help you with your control, as it emphasizes the equal distribution of colors into the batter and the frosting. Three, it will help exercise your patience since it needs a lot of patience to perfect those colors and the taste of baking the cupcake.
Another useful thing that you can learn from this recipe is learning just how much to fill cupcake liners. Now, this can be tricky because putting too much batter into the liners can ruin how the frosting is placed, and can also destroy the whole recipe.
Cupcakes might seem very easy to bake because of their size. However, they can also prove to be very tricky because of the same reason, which is because it needs precision and a sense of balance. Get more tips on cupcake liners.