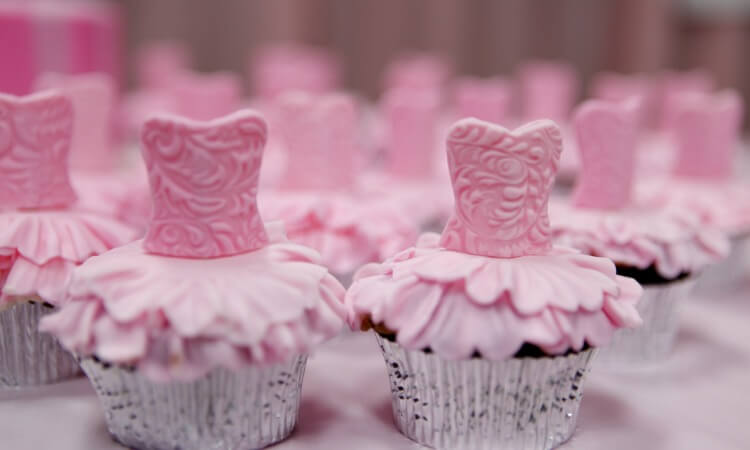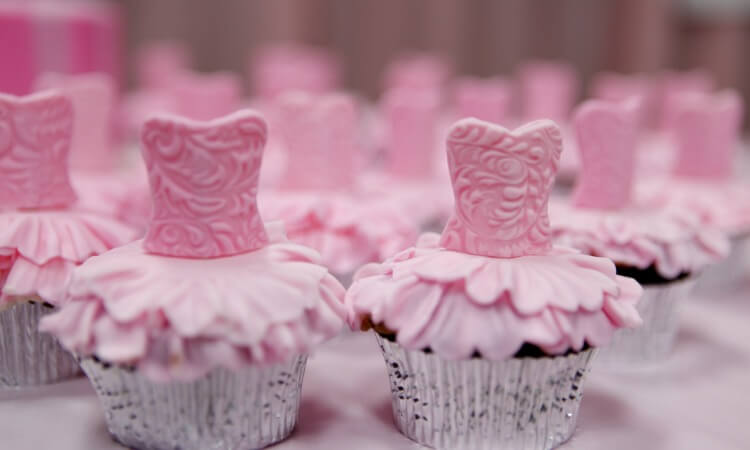 Ballerina cupcake toppers are very popular among girls. And you can now make your ballerina cupcake topper at home. In this article, you'll learn how to make ballerina cupcake toppers for your kid's birthday party, or just for fun.
Is It Important to Have a Cake Topper?
The cake is best to have with the topper. It is not necessary, especially when the cake looks fantastic without it. However, it is nice to have, and more often than not, most toppers make the cake look fabulous.
For kid's parties, I think cupcake toppers are a must. For little girls, you will never go wrong with a ballerina cupcake topper. You may even choose the celebrator's favorite color to apply a little touch of that color to the ballerina topper to make it more special.
What Size Should a Cake Topper be?
On how to make ballerina cupcake toppers, remember that the size of the cupcake topper always depends on you. It may be a bit bigger, or it may be just enough for the cupcake for as long as the topper can hold its position and will not ruin the cupcake. The kind of materials used and its weight along with the size, should be considered.
---
Do-It-Yourself Ballet Tutu Cupcakes Toppers
The question 'how to make ballerina cupcake toppers' is now going to be answered. We can make our Ballerina themed cupcake topper. This way, we can consider the celebrator's favorite colors and designs to make it more special. Anything that we personalized becomes more special. Also, it will add so many memories, and the love that we put in working for the topper will all worth it when we see the happiness and appreciation of our beloved celebrator.
You may refer to the following ingredients and procedures to know how to make ballerina cupcake toppers:
What are the Signs of Doneness?
Ballet Leotard Printable
Tulle for ballet skirt
3/8″ wide ribbon for waistband bow
Toothpick
Glue stick or glue gun
Sharp scissors
Procedure:
Print the ballet leotard on white card stock
Cut out the leotard and set aside
Cut your tulle skirts measure 4″ of tulle for each skirt
Use the glue to cover the back leotard piece
Place the toothpick on the leotard
Place the tulle you have gathered into a skirt on the glue as well
Glue the front leotard piece and place it on the back with the tulle skirt and toothpick in between
Now you know how to make ballerina cupcake toppers. The steps above are just simple. You may always alter some procedures and materials, depending on your liking. Making your topper will help show the artistic side of you while making the cupcakes more special.
---
Consider Non-Edible Toppers
While most of the toppers are made with non-edible materials, it is also good to explore the use of edible toppers for our cupcakes. Decorating simple birthday cakes with special icing sheet and personalized themes are quite popular nowadays. More cake enthusiasts prefer the ready-made cake topping to decorate their cupcakes in no time.
Before ordering or preparing edible cupcake toppers, we must consider the health and safety of all the people who will consume the cupcakes. We must check the ingredients that were used to ensure the toppers are safe. Here are some of the ingredients to be considered:
Edible Ingredients – the edible cupcake topper should be made from 100% delicious ingredients.
Natural food coloring – food colors that were used should come from natural food colors from plant sources, so we will be ensured that they do not contain any harmful chemicals and additives.
No kosher and allergen content food allergies affect almost 11% of the general population. We must ensure that the ingredients do not include elements that may trigger allergies.
Conclusion
Now, you already know how to make ballerina cupcake toppers. Remember that topper comes in different forms, sizes, and materials. We may choose the best toppers using the most delicious and expensive materials and ingredients. Or we may have a simple yet elegant topper without spending too much budget. Either way, we will make the cake look fabulous; at the same time, we will give the celebrator the feeling of being special.
Have you head about chocolate gravy recipe, this could be made into an edible cupcake toppers too. Find out more about cupcakes.