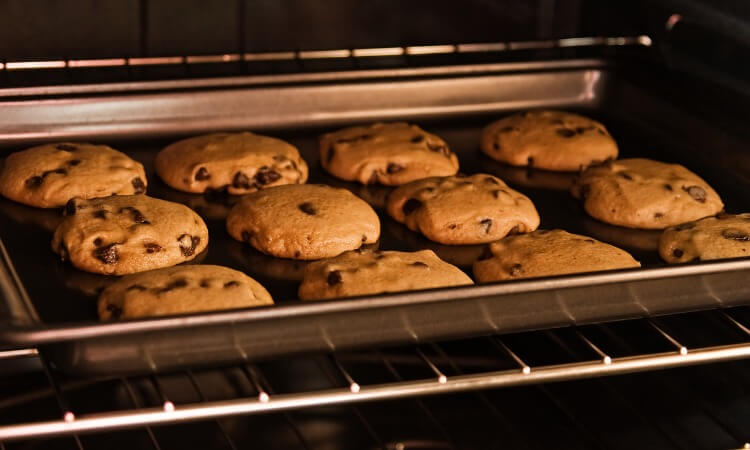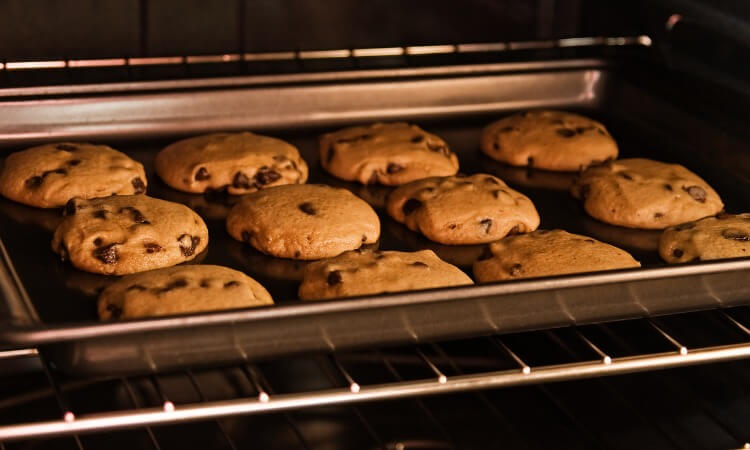 A cookie is a small, flat, sometimes chewy, sweet treat. The aroma these cookies bring out when cooked at home is a glorious smell that brings about childhood memories and fond moments. Even real estate agents bake cookies in the oven to help sell a house!
Baking cookies are pretty straightforward, and you can do this activity with kids. It does need the right ingredients, temperature, and measurements to get the cookie you want. Knowing how long to bake cookies is just one of the first steps.
Cookies may vary in ingredients and cooking time, but the results are always happy faces. Let's take a look at the things you need to know about how long to bake cookies.
A Basic Comparison: Do All Cookies Bake At The Same Time?
So you want to know how long to bake cookies in the oven? There are different cookies out there! There are soft, crispy, doughy, buttery, chewy, crumbly, flat, dark, and hard cookies – which are all favorites of different people. Maybe if you're adventurous, you may want to bake them all at once! But for how long do you bake cookies?
The short answer is you can bake between 8 to 12 minutes – depending on the size of the cookie. You might be thinking that's a short difference when it comes to minimum and maximum time because it takes different times to achieve the texture and bite you want from your cookies. There is no sweet line in general when baking cookies. These aren't the same as baking cupcakes. Different cookies may need to be baked at different times.
Here are the different types of cookies and their general baking times:
Drop cookies – 8 to 10 minutes
Bar cookies – 20 to 30 minutes
Molded cookies – depending on the size of the mold, 10 to 20 minutes
No-Bake cookies – 0 minutes in the oven
Pressed cookies – 7 to 10 minutes
Ice-box cookies – 15 to 20 minutes
Rolled cookies – 6 to 8 minutes
Side-note: Baking time may vary depending on the size of the cookie, oven temperature, and thickness of the pan or tray.
Preheating Is Important When Baking Cookies
Knowing how long to bake cookies may also depend on the oven being pre-heated correctly. Since you are cooking cookies in a short amount of time, they need to be put in the oven at the exact temperature necessary.
The cookie baking time is often quick, and you may need to keep a watchful eye, so it doesn't over-bake. Most cookie recipes require you to pre-heat the oven at 350 degrees F. It should take 20 to 30 minutes for your oven to reach that temperature, but newer models can be baked-ready in just 5 minutes.
Side-note: An oven temperature is much more effective in telling an oven's temperature versus the oven's dial or digital reading.
Things You Should Know When Baking Cookies
Knowing how long to bake cookies can prepare you for the challenges you may face. You can have burnt cookies when you turn your back for a quick second to make a phone call – literally.
How long do cookies need to bake when you want them chewy or crispy?
Adjust the baking time when baking – For chewier cookies, a little less time in the oven.
Adjust the baking time when baking – For crispier cookies, a little more time in the oven.
When not baking – For chewier cookies, cool them on the baking sheet for up to five minutes before transferring them to a cooling rack. Remember, they are still "cooking" because the rack is still hot enough.
When not baking – For crispier cookies, cool them for a minute on the baking sheet before transferring to the cooling rack.
Cooling Is Just As Important As Pre-Heating
At this point, you know how long you need to bake cookies for but cooling them is another story. If you need to decorate cookies, you need to cool them completely.

Remember that cookies harden as they cool. Cookies come out mostly soft, but as mentioned before, they continue to bake on the baking sheet even after being removed from the oven. When ready to cool, use a spatula to transfer them from the sheet to the cooling tray.

It's a great idea to let them rest on a cooling rack so air can circulate above and under the cookies. They cool this way quickly. Remember, you shouldn't refrigerate cookies right after baking unless they contain custard or cream. They will go stale quickly if stored that way.
Check out some delicious COOKIE RECIPES from Baking with Lemon to put your newfound knowledge to use!

Side-note: To keep baked cookies fresh, stack them in an airtight container with sheets of parchment paper in between.

Pro-tip! To keep cookies in the jar moist, place one piece of plain white bread in the container. The bread absorbs moisture and keeps the cookies fresh.
Conclusion
Baking cookies aren't the same as baking a cake. These are quick to make and are quicker to bake. When you follow a recipe correctly, you can achieve the soft, crispy, doughy, buttery, chewy, crumbly, flat, dark, or hard cookies that you love and enjoy.
Are you ready to get started baking cookies? It takes a lot of practice to instinctively find that right moment when you need to take the baking sheet out of the oven, but now, you have covered the basics in knowing how long to bake cookies, and that's a good start! The end result is an enjoyable and handy sweet treat. They're a beloved treat that everyone enjoys. If you want to make gingerbread cookies, check out our friends from Madeleine Kitchen!.
Whether you are baking them for a special occasion or making them as a special treat for your family and friends – always remember the important points: pre-heat your oven, follow the recipe's instructions to the dot, cool them, decorate them, and enjoy the cookies! Get more tips on baking cookies.