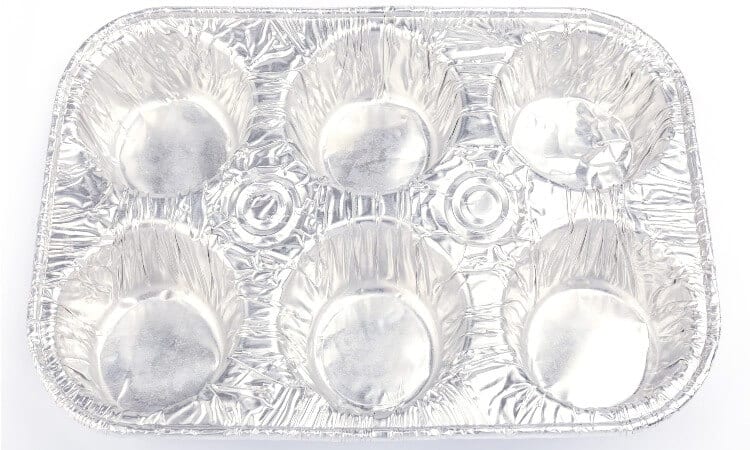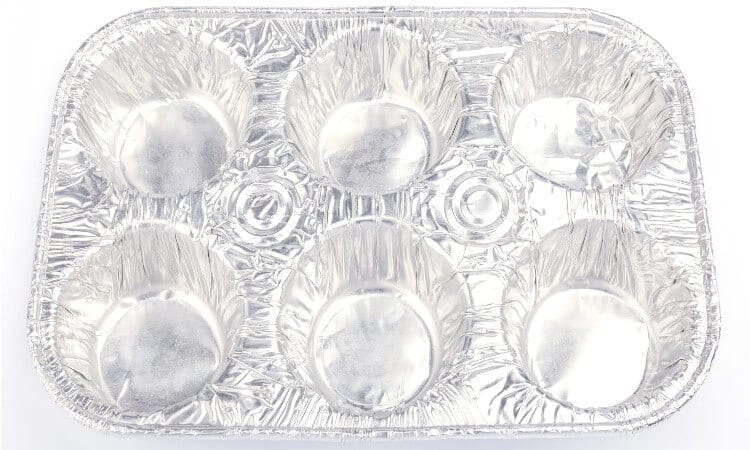 Baking cups are available in a wide variety of colors, sizes, shapes, and materials, so choosing the perfect fit for your baking needs can be a little overwhelming. They are primarily used to line the cupcake or muffin pan to prevent the batter from sticking to the sides. When you want to make cupcakes, for example, the foil baking cups of cupcake liners have numerous benefits over regular paper liners. These benefits include the classy look of your cupcakes and the ease of the baking process. When you use foil cupcake liners, you need not use a cupcake tin. You can put the cupcake foil directly to the baking sheet. Follow this article for you to learn some tips on how to use foil baking cups.
Benefits of Baking Cups
Before proceeding on how to use foil baking cups, let us first know their benefits to your baking career. In choosing the proper baking cup, determine first your purpose for baking. Are these for display or intended to be served in a crowd? There are a lot of benefits to using baking cups. Some common benefits include:
Easy to Clean-Up. Avoid the mess from sticky batter from unlined baking pans and have a finished product that has a perfect shape by using baking cups.
Sanitation. Baking cups protect the outer layer that prevents the spread of germs during the transfer from the oven to your display and the customer. It also gives customers peace of mind and guarantees that their food hasn't been touched.
Moisture. Without baking cups, your cupcakes, muffins, and other baked goods can be dried out after you remove them from the pan. The liner helps preserve the desirable moist taste and texture of your baked goods.
Shape. Baking cups provide stability and shape and can help create a uniform look for your goods. They also prevent crumbling. These liners act as buffers between the hot pan and the batter and can prevent the edges from cooking too fast.
Overall Presentation. While some baking cups are not decorative, most are both useful and ornamental. Colored and patterned cupcake liners can complement a theme, a holiday, a season, or add to your unique style. Aside from baking, others use baking cups to display candies, truffles, or fudge.
How to Use Foil Baking Cups Without the Baking Pan
Lay the foil baking cups onto the baking sheet and spread them out with even space in between. Don't let the cups touch one another. It is essential for air to circulate as the cupcakes bake.
Fill each foil baking cup about two-thirds full of cupcake batter, using a scoop. Make sure to fill each liner equally.
Put the baking sheet into the oven and bake cupcakes according to your recipe. Remove them when they are done and transfer the baking sheet into the cooling rack to cool.
Remove cupcakes from the baking sheet after about five minutes and put them onto the cooling rack. Allow these cupcakes to cool thoroughly before frosting.
Frost your cupcakes according to your desired style for the finished cupcakes.
Serve your cupcakes with the decorative foil liners intact.
How to Make DIY Foil Cupcake Liners
While cupcake wrappers are readily available from supermarkets and baking stores, they are also quick and easy to make at home using an aluminum foil if you're ever in a pinch. It's good to know how to use foil baking cups, but it's better if you can make DIY foil cupcake liners.
Cut several circles or squares out of the aluminum foil. The foil should be roughly 1 inch larger than the outside edge of your cupcake molds.
Put the foil at the bottom of the glass or measuring cup, and gently shape the foil around the glass or cup.
Remove the shaped/molded foil from the glass or cup, and set it upward into the cupcake tin. Repeat with the remaining pieces until all of the molds in the cupcake tin are filled.
Fill the foil baking cups with your prepared cake batter and bake as directed in your recipe guide.
Tip: The DIY cupcake wrappers can also be greased with cooking spray or butter to make sure that the cupcakes won't stick. The cut pieces of foil can also be put straight inside the cupcake molds, then gently push into the proper shape. You can also use pinking shears to cut the foil and give the wrapper a decorative touch.
Conclusion
Foil baking cups or liners are an essential part of any baker's kit. Without them, our cupcakes can stick to the pan or form an uneven shape. Using them makes our baking life so easy. By learning how to use foil baking cups and knowing its benefits, you can ensure that your confectionery creations look and taste delicious and that they are consistent in size, style, and shape. Get more tips on baking cups.