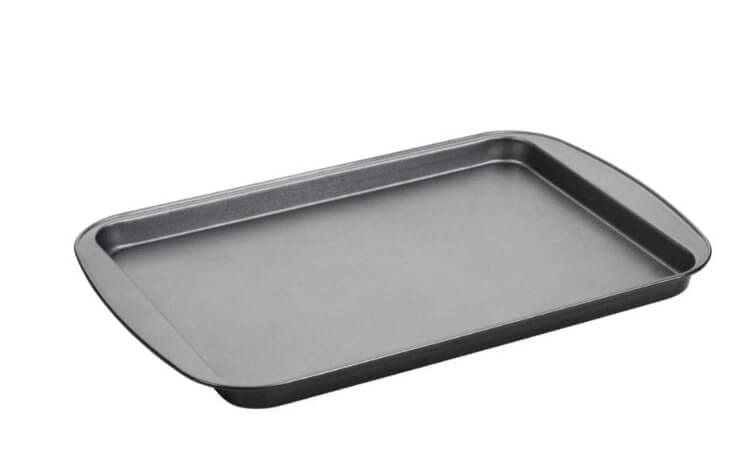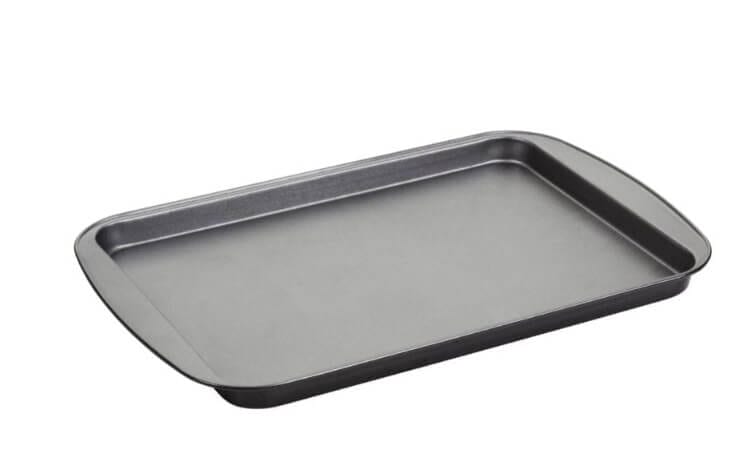 The smooth, flat surfaces and raised edges of baking or cookie sheets make them versatile enough to bake not only your sweet treats but as well as your tasty and roasted vegetables. With everyday usage, however, your cookie sheet may unavoidably develop stains and residue build-up. To keep this kitchen tool clean and your food decadent, here are some of the methods on how to remove stains from baking sheets, food particle residue, and even rust on your aluminized steel, aluminum, or non-stick baking sheets.
Types of Cookie Sheets
To know how to remove stains from baking sheets, you need first to know the three main types of cookie sheets:
Aluminum Cookie Sheet
Aluminum cookie sheets are the most affordable types of baking sheets. They are equipped with a metal that allows the cookie to conduct heat evenly and quickly.
Aluminum Steel Cookie Sheet
There are two main types of steel cookie sheets: stainless steel and tinned steel. Stainless steel conducts heat faster. While the tinned is a dark cookie sheet that requires lower temperature while in the oven.
Nonstick Cookie Sheet
Non-stick cookies sheets let your cookies to not stick to the sheet after baking.
How to Clean Cookie Sheets
There are various ways on how to remove stains from baking sheets and various cleaning agents too. If you check online, you will be overwhelmed with different cleaning products that promise instant and effective results. However, not all of their claims are true. So let me share with you the two most effective and readily available products to help you on how to remove stains from baking sheets.
Washing Soda and Cream of Tartar

Drizzle a generous amount of washing soda and cream of tartar onto your baking sheet.
Pour a small amount of hot water on top of the sheet.
Mix ingredients to create a paste.
Spread the paste equally across the pan.
Let sit for about 15 minutes.
Scrub stains thoroughly with a non-abrasive cleaning pad.
Wash the paste and dirt off your pan with water and dishwashing soap.

Baking Soda and Water

Create a paste by mixing warm water and baking soda.
Evenly spread the paste in the cookie sheet.
Let sit for about 30 minutes.
Lightly rub stains using a nylon scrubber until the spots are gone.
Wash completely and dry immediately.
Dealing with Baked-on Grease
Aluminum Steel Cookie Sheets
Place your baking sheet on the stove with water and add a few drops of dish detergent. Bring the water to a boil for about five minutes. Let the liquid cool completely, then clean the pan with a stainless steel scrubbing pad to eliminate baked-on grease.

Aluminum Cookie Sheets
Spread a substantial amount of cream of tartar all over the top of your baking sheets. Then, add water and bring to a boil over the stovetop for about 5 minutes. It should lift the grease off of the pan effectively. Rinse away any remaining residue and dry.

Non-Stick Cookie Sheets
Sprinkle the top of the cookie sheet with a generous amount of baking soda. Pour vinegar over the baking soda until the powder begins to fizz. Let the baking sheet stand for 30 minutes then scrub away any remaining grease. Wash thoroughly and dry.
Dealing with Rust
Here are some of the most effective methods to remove rust from your baking sheets:
Using Potato and Baking Soda or Dish Soap
Cut the potato in half.
Dip the cut end in either baking soda or dish soap, whichever you prefer.
Thoroughly rub the potato over the rusted area of your baking sheet. The potato's natural oxalic acid will help break the rust down.
If the potato starts to get slippery, cut off the end and dip it in the dish soap or baking soda again.
Repeat until the rust is fully removed.
Using Baking Soda
Rinse your baking sheet thoroughly, and shake it dry until it becomes slightly damp.
Lightly sprinkle the pan with baking soda, so the powder sticks to the remaining water.
Make sure all rusty spots are covered generously with baking soda.
Let sit for about 30 minutes.
Gently scrub the sheet.
Rinse everything off and towel dry.
Wrap Up
If you feel that doing the things mentioned above is too tedious for you, then try to keep your sheets from getting super dirty in the first place. Non-stick pans are the way to go if you're looking for the sheet with the least maintenance. However, other types of sheets can also last for a long time as long as you keep them clean and lined with parchment, foil, or a silicone mat when in use. Brushing your sheet with oil before roasting vegetables or other food can also prevent sticking, which limits the build-up of grease and rust. Aside from that, regular cleaning after every use is a must to keep your baking sheets in top-notch condition. In case the need arises, knowing how to remove stains from baking sheets can absolutely be handy.
Baking sheets are a great, convenient tool to use in your kitchen. You can use them for cooking or baking any decadent meal. Having them in your kitchen is like having extra hands to help you. However, just like other equipment, they do need some care. Utilize the methods above to ensure longevity and reduce replacement expenses. Know more about baking sheets.