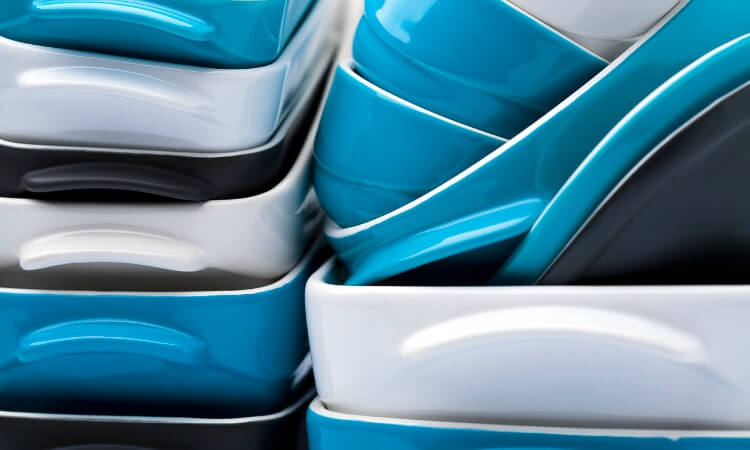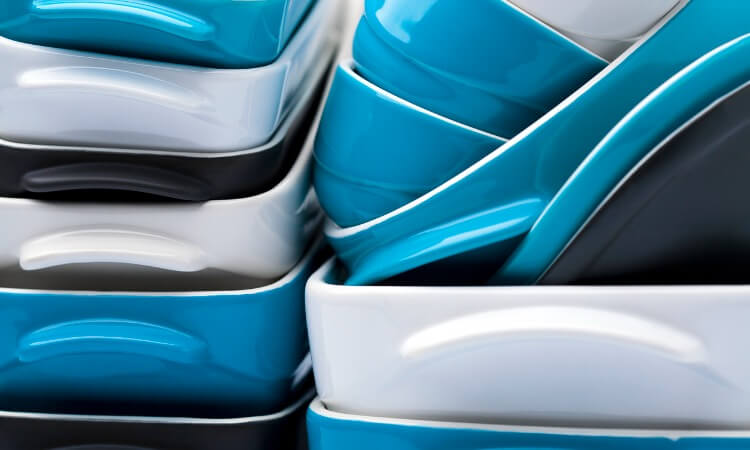 As some would say, using the right type of bakeware is an essential aspect of the whole baking process. Considering the plethora of bakeware you can choose from, having the right type of shape, surface, and material can be a little tricky, especially if you have little to no idea about the whole concept. Considering that, it is important for any budding or aspiring baker to know the difference between one bakeware to another. Here is a quick overview of the most common bakeware types used nowadays and how to use them.
Glass vs. Metal vs. Ceramic Bakeware
As mentioned earlier, bakeware comes in different shapes, textures, and materials. Generally, the most common bakeware materials used nowadays include glass, metal, ceramic, or stone, such as the Superstone Bakeware. But how does one type differ from the other exactly? As most experienced bakers would say: cooking is art, but baking is science. To give you a better idea, here is an overview of how each bakeware material affects the baking process.
Baking with Glass Bakeware
Glass is considered to be the cheapest option when it comes to bakeware. Known for its even heat distribution, glass takes time to heat up to its desired temperature but has a high heat retention capacity. This makes glass ideal for recipes that require even, consistent, and constant temperature when baking. However, there is always the risk of glass breaking, cracking, and shattering in case of a dramatic and sudden increase in temperature.
Baking with Metal Bakeware
Metal is primarily known for its high heat conduction capacity. Taking this into consideration, using metal bakeware means heating the pan relatively quicker compared to other materials. This will allow you to brown the edges and outer surface quicker, making it ideal for food that needs to be crispy such as pizza crusts, pie crusts, and baked potato fries.
On the other hand, metal bakeware is not ideal for baking acidic food that undergoes chemical reactions when met with a metal surface. This reaction will not only stain your metal pan but will also result in an unappetizing metallic aftertaste.
Baking with Ceramic Bakeware
The Superstone Bakeware is a type of kitchenware that uses ceramic or stone material known to be good conductors and even distributors of heat. Much like glass, ceramic bakeware takes relatively longer to heat up than metal pans but is more capable of holding and retaining heat for longer periods. While some say that there is not much difference between glass and ceramic bakeware, what makes ceramic bakeware unique is that they are deemed to be more durable and are aesthetically pleasing to be used as a serving plate. Learn more about bakeware here!
Superstone Bakeware Usage, Care, and Maintenance
As mentioned earlier, glass and ceramic bakeware are notably more sensitive compared to their metal counterparts. Taking this into consideration, these types of bakeware requires proper usage, care, as well as maintenance to make sure that the pan lasts as long as it should be. With that, here are some tips on how to properly use your Superstone Bakeware:
Never run your Superstone bakeware in the dishwasher. Instead, use running water and a wire brush to scrape off any food residue.
To season your Superstone bakeware, lightly dab the surface with vegetable oil and sprinkle corn meal on the bottom surface to avoid it from sticking. After several uses, the bakeware should start to brown on its own, which improves its non-stick quality.
Always preheat your Superstone bakeware before using as not to expose it to thermal shock. If you don't want to preheat your Superstone bakeware, make sure that the food item you're putting on top of it is at room temperature.
Conclusion
Any aspiring baker needs to know the science behind each baking process to understand and appreciate the beauty of baking. Now, you have enough information about the what's, how's, and why's of bakeware materials. Hopefully, this article makes it easier for you to work with Superstone bakeware.
Learn about different product reviews from Web Treasure Hunter.