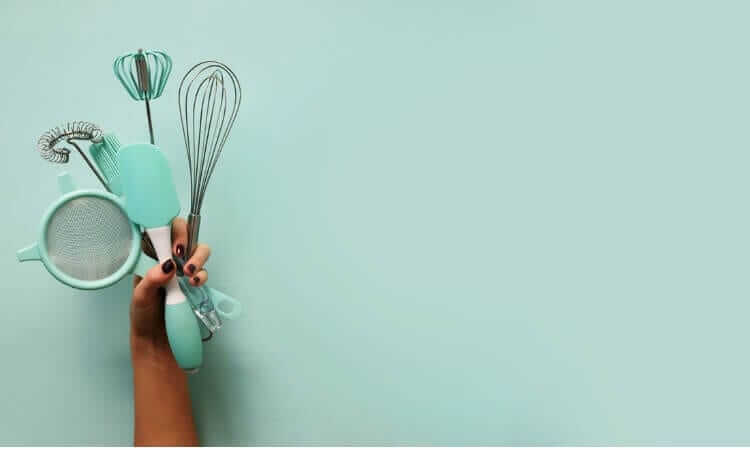 When it comes to eco-friendly all-purpose, do-everything, if you could only have one thing in your cabinet – it's baking soda. Which I'm guessing you actually DO have in your cabinet. I'm also guessing you bought it for what, $.79? Little do most people know, it can be used for so much more than baking. It can be used for cleaning, incorporated into beauty rituals, used in the garden, and so much more. Here is an amazing list of 10 genius uses of baking soda.
What is Baking Soda & What Makes It Awesome?
Baking soda is a powdered form of sodium bicarbonate – a stable alkaline chemical that is abrasive enough to be an effective cleaner, but won't scratch your counters or pots and pans. It won't scratch up your hands like steel wool or those green scrubbies (it's actually a nice exfoliator :)). Baking soda also is GREAT at absorbing odors, even in small amounts. You probably know this from the whole keeping a box of it in your fridge thing.
Uses For Baking Soda
Clean Your Produce – Dissolve a few teaspoons of baking soda in a bowl of warm water and use it to gently wash your produce. This will remove the dirt, wax, and pesticides and as a bonus, help it stay fresh longer.
Clean Your Garbage Disposal – Ever get a little funk or a baby clog in the sink? Simply dump a cup of baking soda down the drain and slowly add white vinegar. Let it chill and then rinse out with warm water.
Clean Your Faucet & Shower Head – Full a plastic baggy halfway with warm water, baking soda, and some dish soap. Rubber band it around your faucet and let it soak overnight. All that grime you didn't think about until you read this will come right off.
Deodorizer – Keep odors in your kitchen at bay by putting an open box or a bowl of it in your fridge and the bottom of your garbage can. And when your shoes get smelly, just sprinkle in some baking soda, let them sit overnight, and boom. Good as new.
Clean Greasy, Dirty Pans – Make a paste of baking soda and dish soap and scrub it all over the pan. This will also help get rid of any stuck on particles from that time you forgot to set the time on your oven and burned your pizza rolls. I get it, we've all been there. You can also soak the pans in the sink with hot water, baking soda, and a splash of white vinegar. This will release dirt and grime with basically no effort on your part.
Make an All-Purpose Cleaner – Fill a spray bottle halfway with hot water. Dissolve 1Tbsp of baking soda. SLOWLY fill the bottle the rest of the way with white vinegar. Add some essential oils and you've got a great cleaning spray for your kitchen counters.
Protect & Clean Your House Plants – Dissolve a pinch of baking soda and a bit of liquid castile soap and use a microfiber cloth or sponge to wipe the leaves of your plants. This will keep them free of dust and pests, while also acting as an antifungal. Spot test your mixture as too much baking soda can burn the leaves of your plants.
Brighten Under Eye Circles and Dark Spots – Make a paste of lemon juice and baking soda and rub it into your face. You can also include this in your skincare routine. This will brighten any hyper-pigmentation and dark circles under the eyes. If your skin is too sensitive for this, try adding water or activated charcoal to the mix.
Whiten Your Nails – Dissolve a good amount of baking soda in hot water in a bowl or bucket (depending on if you're doing your fingers or toes) and let soak for 10-15 minutes. To make it a spa treatment, add some epsom salt and essential oil for a sore muscle soak.
Keep Your Flowers Fresh – Keep that lovely bouquet of flowers that you totally bought for yourself because you're awesome by adding a teaspoon of baking soda to the vase.
Conclusion
This is just the tip of the iceberg when it comes to what baking soda can do. You can mix it with peroxide or warm water or dish soap to clean just about anything. So the next time you pick some up to bake with, pick up an extra box, and buy yourself something pretty with all the money you save on harsh chemical cleaners. Oh, and give yourself a hug for being kind to the planet.
If you want to learn how to save money and live more eco-consciously, Hailey at A Wholesome & Beautiful Life is a pro when it comes to DIY cleaners, beauty products, and eco-conscious living. https://awholesomeandbeautifullife.com