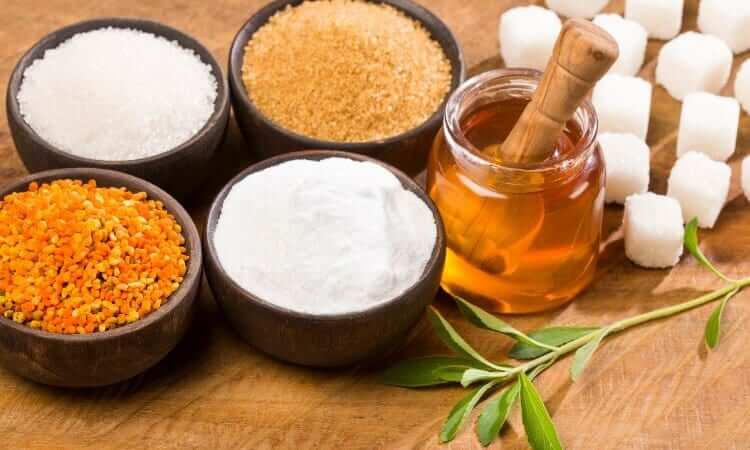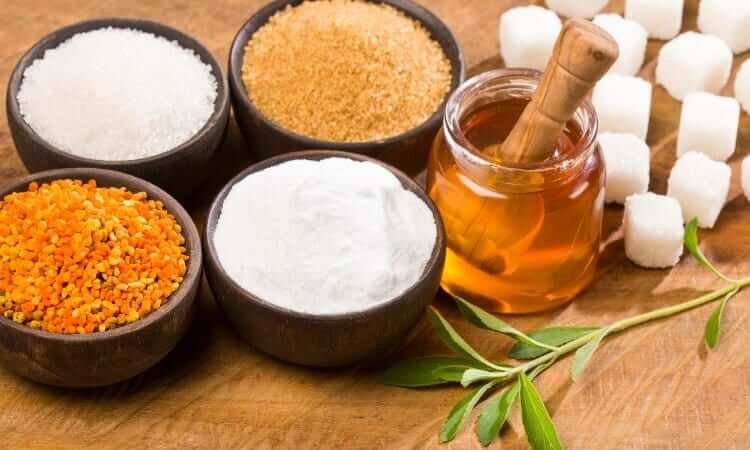 We love a little bit of sweetness. Whether in desserts, in our coffee, and sometimes even in our meals. This desire is normal and has prompted our ancestors to seek out sweet fruits contributing to a well-balanced diet. But there are many health complications linked to sugar. At least 1 in 10 adult Americans have diabetes, and according to the WHO, 1.6million deaths worldwide are attributed to diabetes. High sugar consumption is a trigger to this deadly disease. And if there are ways to find natural and healthy alternatives to sugar, they sound like an excellent deal.
What Are Natural Sweeteners?
What are natural sweeteners? Are these truly healthier alternatives to sugar?
Natural sweeteners are carbohydrates from natural sources like trees, nuts, and vegetables. Honey and coconut sugar are just some of the examples of natural sweeteners.
NOTE: Although natural sweeteners are generally safer than artificial sweeteners, too much of them can still lead to health complications. Moderation is key.
Natural Sweeteners To Use Instead Of Sugar
So you have a sweet tooth. That's ok. Here are safer alternatives to use instead of processed sugar and artificial sweeteners:
1. Pure Honey
Honey is such a popular sweetener that it's earned a place in romantic language as a term of endearment or a metaphor. And as long as it comes from the right source, raw honey is full of nutrients beneficial to us.
How To Test Pure Honey
Pure honey does not dissolve in water. It simply settles at the bottom.
When a drop of pure honey is placed on your thumbnail, it does not spill or spread.
Pure honey is flammable.
How To Use Honey As A Sweetener
Use honey instead of sugar for baking recipes.
Use honey instead of powdered sugar for pancakes and waffles.
Use honey as a sweetener for tea.
Tip: Try sourcing local honey, so your body builds up your immunity against allergens in your region.
2. Pure Maple Syrup
This sweetener is a favorite pancake companion and is rich in zinc, but don't be fooled. Many maple-flavored corn syrups are sold as maple syrups. Make sure you check the label before purchasing.
How To Use Pure Maple Syrup As A Sweetener
Maple syrup is an excellent choice as a coffee sweetener.
Pure maple syrup can be used as a sweetener for pancakes and waffles.
3. Organic Molasses
Molasses is an excellent source of minerals like iron, calcium, and selenium, which are healthy for your bones. Blackstrap molasses, in particular, are the most nutritious variety. It is produced by boiling cane syrup three times.
How To Use Blackstrap Molasses As A Sweetener
You can drink warm lemon water with a teaspoon of blackstrap molasses to add some flavor.
You can use it as a basting glaze for chicken.
You can use it for breakfast energy bites because of its stickiness.
4. Coconut Sugar
Coconut sugar is made from the sap of the coconut palm. Coconut sugar looks like raw sugar with smaller particle size. Unlike the other sweeteners mentioned, they are not as nutritious and are very high in calories. They are still better than refined sugar because of their lower glycemic index.
How To Use Coconut Sugar As A Sweetener
Coconut sugar is an excellent sweetener for coffee.
It is a perfect substitute for refined sugar in pastries.
While we're on topic, dates and date paste are also excellent natural sweeteners and are a caramel substitute. There are also some sweeteners like agave and stevia that claim to be beneficial, but it pays to do more research.
Conclusion
We can't help loving sweets. And although you may not be a fan of dessert, you'll need a sweet fix in another aspect of your diet. This desire is healthy and normal in moderation. If you're transitioning to a diet with less to no sugar, consider natural and healthy options like those we mentioned above. No effort is too small when making a healthy choice. Learn more healthy recipe substitutes here.