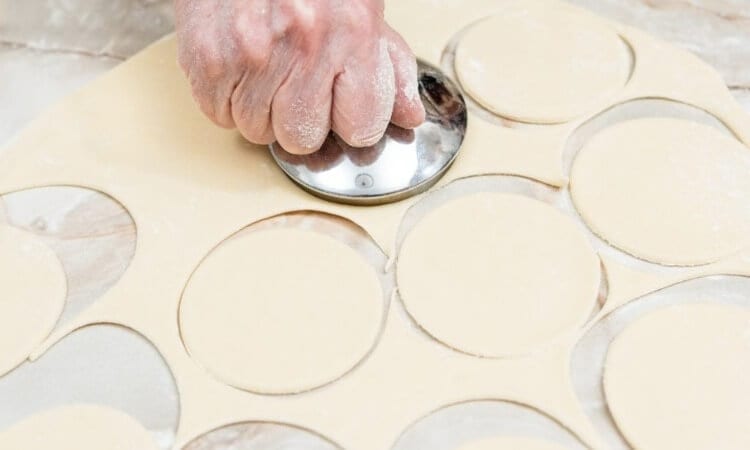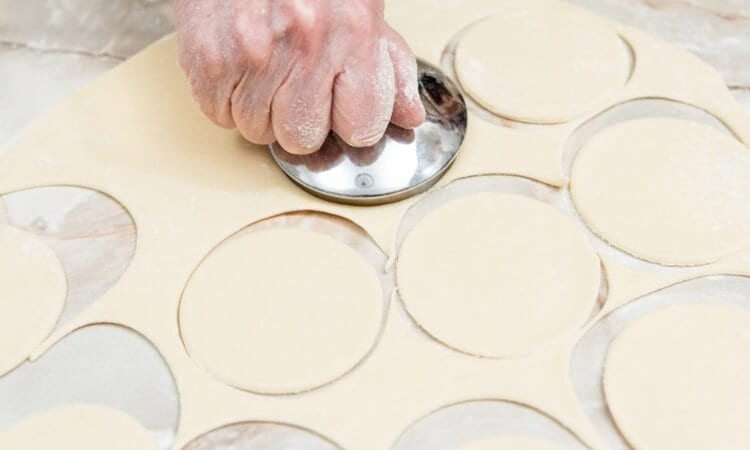 Dough presses or dough molds are a baker's go-to tool when making different desserts and appetizers, like calzones, empanadas, fruit turnovers, and hand pies. This circular mold comes in many sizes, from small to big ones, with teeth on the sides, and it is very easy to use. In this article, you will learn my favorite recipes that make use of a dough press, what kinds of dough you can use, and, of course, how to use a dough press.
Doughs You Can Use
Before I teach you how to use a dough press, allow me to clarify what dough you can use to make your snacks. Honestly, you do not have to worry too much about what kind of dough you are going to use for the dough press. Pie crust dough or pizza dough is great for this simple baking tool. Either you make your dough for a more personal touch, or if you want to save more time, you can buy ready-made doughs in the groceries. I do not judge your baking choices.
How Do You Use Your Dough Press?
Ready your dough press on your kitchen tabletop together with your dough and fillings. If you have those ready, let us start on how to use a dough press. Here is how you do it:
After rolling or flattening your dough to a quarter-inch or thinner, use the base of your dough press to cut uniform circles of dough. I have a set of dough presses, so I advise you to find one too. They are great!
Open your dough press and dust it with a bit of flour, so your dough will not stick.
Get your cut dough and place it on the hollow part and onto the teeth of your dough press.
Put in your fillings. For a larger dough press, you can fill it with 2 to 4 tablespoons. For smaller presses, you can fill it with 1 to 3 tablespoons.
Seal your dough edges by moistening with water or egg wash.
Fold the dough press together to seal. The teeth of the mold will crimp the dough together perfectly.
Take your freshly folded calzone or empanada from the dough press and put it in your cookie sheet and bake it in your oven.
It is not so difficult at all, right?
Recipes for Your Dough Press
Now that you know how to use a dough press, you can start making your delicious snacks! What I will be listing here are a few of my favorite recipes you can try using your dough press.
Home-Made Pop-Tarts – Cinnamon Filling
Who does not like cinnamon filled tarts? The sweet and aromatic smell fresh from the oven is heaven for me! The ingredients you need are the following:
1/2 cup of brown sugar
1 to 1 1/2 teaspoons of ground cinnamon
4 teaspoons all-purpose flour
1 large egg to brush on pastry before filling
Home-Made Pop-Tarts – Jam Filling
I love jams, particularly strawberry jam. They also go well with tarts. The ingredients you need are the following:
3/4 cup of jam of your favorite flavor
1 tablespoon cornstarch that you mix with 1 tablespoon cold water
BBQ Chicken Calzones
These are perfect for get-togethers with friends and family on Saturday afternoons. The ingredients you need are the following:
4 slices of bacon
3 cups of cooked chicken breast meat
2 tablespoons of fresh cilantro
1/2 of a small onion
2/3 cup of barbeque sauce
1 can of refrigerated pizza crust dough
1 cup of mozzarella cheese
Baked Pumpkin Empanada
Halloween is my favorite holiday. I make these for trick-or-treaters, and they all love it! The ingredients you need are the following:
2 cups of cooked and mashed West Indian pumpkin
1 tablespoon of pumpkin pie spice
1/4 teaspoon of salt
1/2 cup of sugar
Pineapple Mango Empanada
I love pineapples, and I love mangoes, so why not combine these two to make desserts? The ingredients you need are the following:
2 cups of diced fresh pineapple
1 cup of diced fresh mango
1 cup of pure cane sugar
4 tablespoons of unsalted butter
1 lemon for the juice
1 teaspoon of vanilla bean paste
2 tablespoons of cornstarch
2 tablespoons of water
Conclusion
Now you know how to use a dough press. They are very simple to use. Just place your dough and filling, fold, and bake. Hopefully, you will apply what you have learned to have a great and unforgettable get-together with your friends and family. With all those recipes you have in your pocket, I can already smell the freshly baked goodies from the oven and the look of amazement of your loved ones. Learning about dough presses can surely change your mind about baking—that it is really simple! Find out more about dough press.