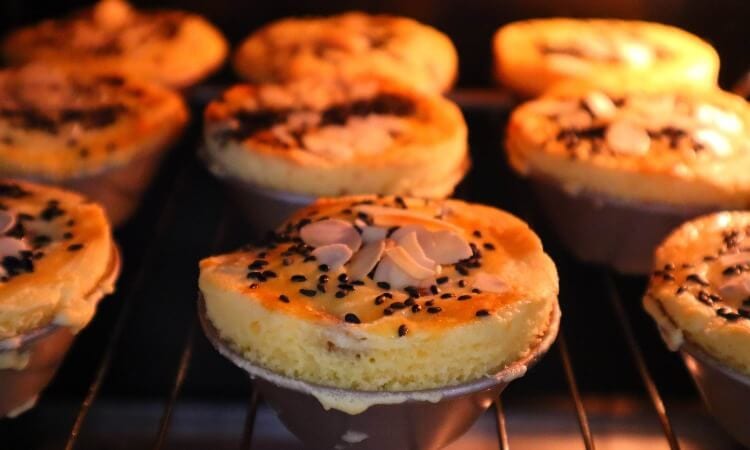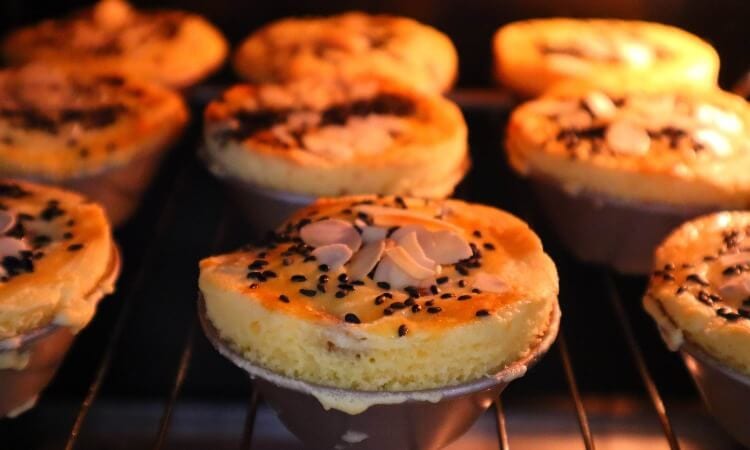 The best way to cool your freshly-baked pastries and treats is by putting them on a cooling rack. Cooling racks allow air to circulate completely around your baked goods, cooling them faster and prevents over-baking. I have several cooling racks in my kitchen, available in many shapes and sizes. Cooling racks have their multiple uses in the kitchen, and I will share to you these hacks and tips in this article. Also, I will give you a tip on how to tell if the cooling rack is oven-safe.
What is a Cooling Rack for?
Before we answer the question: "How to tell if cooling rack is oven safe, let us answer first why do you need a cooling rack in the first place? It is simple. If you place your baking pan on your countertop, air cannot reach the bottom of the pan, making the pan continue baking whatever is in it. As I mentioned, you need a cooling rack so that air can cool your baked goodies faster because the air circulates them.
As I mentioned, cooling racks come in many shapes and sizes. There are round cooling racks for cooling round cake layers. There are also rectangular racks, which I think is the most versatile because you can use it for cake layers and most other baked goodies! I suggest you find one.
Is it Oven-Safe?
Let us now answer the question. So, how to tell if cooling rack is oven-safe? Here's how you do it:
First, check if your cooling rack has a non-stick coating. Racks with non-stick coatings are great if you are looking for cooling racks that are easy to clean. However, they are not oven safe. The coating can break down and warp because of the heat and can ruin your food! Always go with metal ones without the coating.
Second, make sure your cooling rack has a wire grid pattern and not a parallel pattern. The parallel one makes your baked goods sag between its wires. So, go with the grid one for more support. I have three grid-patterned cooling racks in different sizes.
Third, find a cooling rack that can fit into your sheet pan. That is why always get a cooling rack in all sizes. A versatile kitchen is the best kitchen. Remember that!
Other Uses of Your Cooling Rack
Of course, how to tell if cooling rack is oven safe will not stop you from experimenting with them. Honestly, cooling racks are great utensils for cooking. I use it to roast steaks, chicken meat, and even cook bacon! Here are some of my cooking experiments that you can also try:
Smoking meat: I just put my cooling rack into the smoker, place whatever meat I have, and let your meat sit there for a few minutes.
I am cooking bacon: Yes! I cook my bacon in the oven. Just pre-heat your oven to 450 degrees Fahrenheit and place the cooling rack with your slices of bacon inside. It is mess-free since the fat drips off onto the sheet pan, so what you will have is crispier bacon compared to frying it.
Dehydrating: I also use these if I want to oven-dry some fruits, like apples and tomatoes. What is also great, they do not get burnt, unlike when you dry them using pans.
Basting meat: Cooling racks are great for basting meats as well; you do not have to worry about your meat getting soaked from their oil drippings.
Glazing cakes: I put my mini cakes on cooling racks so I can easily glaze them with melted candy quick, which drips down the gaps.
Thawing frozen goods: When you thaw, you do not need to put your meats in a container with water, you just let it sit on the cooling rack, without worrying of it touching your counters.
Transferring Baked Goods to Your Racks
Now that you know the many other uses of your cooling rack and if it is perfectly oven-safe, let me teach you the basics of transferring your baked goods to your racks. It is quite easy!
For cookies: Use your small spatula to transfer them to the cooling rack. The spatula helps keep your warm cookies whole during transfer.
For cakes: Wear your mittens. Invert your cooling rack on top of the cake pan. Flip them both so that the cake plops onto the rack.
For cupcakes or muffins: Use a knife to loosen the cupcakes from the pan. Use the knife or your fingers to transfer them from the pan and onto your cooling rack.
Conclusion
Now that you know these many hacks and tips on how to tell if cooling rack is oven safe, I am sure you are ready to apply these things in your kitchen. Always remember, always check the label if the cooling rack is oven-safe and make sure that before using one, it is free from non-stick coating! Imagine all the toxins from the plastic. Not only will that ruin your baked goodies, but it is very detrimental to your health. Keep in mind that cooling racks also have various uses and not just for baking. Hopefully, moving forward, you can also experiment more on the undiscovered uses of a cooling rack and share them with others! Know more about cooling racks.