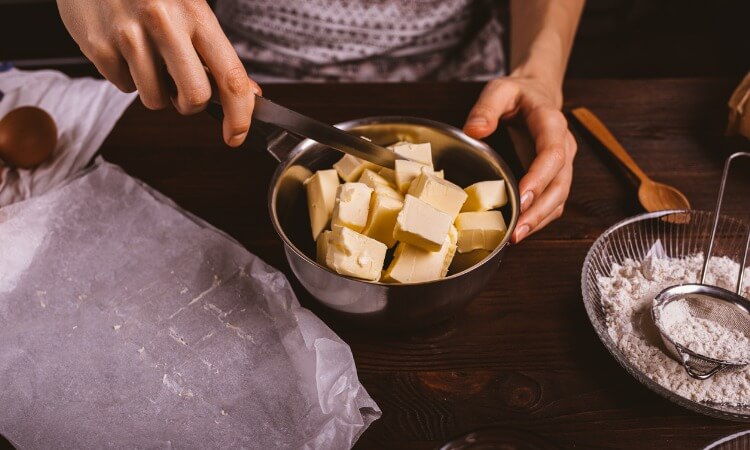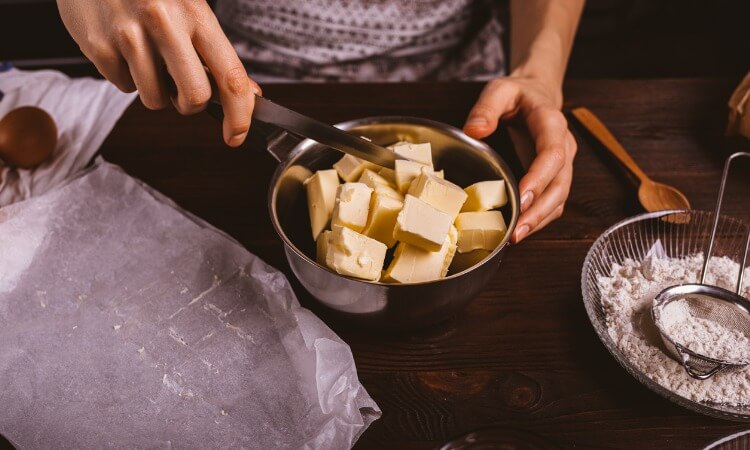 Butter is always needed in baking. It plays a very important role in every recipe as it adds to the taste and fluffy texture of the bread and pastries. It is the only fat product that perfectly suits baking. So, if you are into baking or new to the field, you should master the ways on how to melt butter for baking.
Best Way to Melt Butter
When the butter is melted, it is considered a liquid fat. For baking, the melted butter provides softness and richness to the crumbs without affecting its structure.
Butter can be melted or soften quickly, even if you let it sit at room temperature. Some bakers use a heated saucepan or a microwave. But there are special ways to handle butter and the best way to melt them. Learn the best ways on how to melt butter for baking. When you are decided to melt the butter, make sure to cut them first.
Melt on the Stove Top. Place the saucepan on top of the stove. Once it is slightly hot, place the sliced pieces of butter. Occasionally stir it until it is totally melted. Be careful not to burn them by setting it in low heat.
Melt on the Microwave. Place the sliced pieces of butter in a microwavable container. Place it in the microwave uncovered. Set it on 100 percent heat for 30 to 45 seconds until it is melted. If it has a few small pieces left, you can stir it until it is totally melted.
Types of Butter Used for Cooking and Baking
Unsalted Butter. This type of butter does not have salt, thus the name. It is considered the purest form, but it has the shortest life. It easily gets spoiled. Unsalted butter is usually used in cooking and baking as it tastes fresh, and bakers have the full control of the flavor.
Salted Butter. This is the butter that has added salt to it. The salt serves as a preservative to the butter to give it longer shelf life. This type of butter is usually perfect for spreading on bread or on pancakes. Salted butter can also be a good addition to veggie salad or pasta.
Whipped Butter. Whipped butter is just a regular butter that was melted and beaten with air to increase the volume. This type of butter is not used in baked goods because it contains a large amount of air that may result in the incorrect proportion of butter. But it can be used as topping in regular recipes or desserts. You can actually make your own whipped butter, but first, you have to learn how to melt butter for baking to form whipped butter.
Cultured Butter. Cultured butter is a type of butter that is created by adding live bacteria to it before it churned. Some would prefer this type of butter used to their recipes because it has better aroma and taste more buttery. But many bakers would not prefer using it in baking cakes. Instead, they use it as a coating to bake goods soon as they come out from the oven.
When Do You Melt Butter
There is no standard rule as to when you should melt the butter. It would depend on what dish you are making or the pastry you are baking. Some cookies require softened butter to be mixed with sugar for a creamy texture.
Some recipe requires a melted butter to combine to a higher protein bread flour. Cookies may appear to be chewier when you used melted butter because once it is mixed with the bread flour, it creates a gluten structure.
Melted butter is also preferred when you make pancakes, waffles, muffins, and even toasted bread.
---
Recipes with Melted butter
Melted butter is used to give dishes a rich flavor. Once you know how to melt butter for baking, you can use it for any dish you want to make. Here are the top 2 dishes using melted butter.
Butter-Herb-Croutons
Ingredients:
1 ½ sticks unsalted butter
1 Loaf White Sliced bread
2 cloves garlic, smashed
½ teaspoon salt
1 sprig rosemary
Baking Instruction:
Preheat the oven and set the temperature to 350 degrees Fahrenheit.
In a small saucepan, combine butter, rosemary, and garlic and place over a stove in medium heat.
Stir up to 3 minutes or until the butter melts, and garlic turns brown. Then remove from the heat and discard garlic and rosemary.
Get a large bowl and place the bread. Then pour the melted butter gradually over it. Toss to coat.
Season it with salt, then toss to combine.
Divide the bread between 2 rimmed baking sheets then arrange in a single layer.
Bake it until it turns brown.
After about 20 to 22 minutes, remove from the oven and let it cool on baking sheets.
Store in an airtight container for up to 2 weeks.
Garlic Herb Bread
Ingredients:
4 cups all-purpose flour
2 packs active dry yeast
3 tbsp sugar
1 1/2 tsp salt
2 tsp dried basil
3/4 tsp garlic powder
3/4 tsp dried rosemary
3/4 cup milk
1/2 cup water
1 large egg
¼ cup butter, cubed
1 tbsp melted butter
Baking Instruction:
Combine 1 ½ flour, yeast, sugar, and seasonings.
In a small saucepan, heat the milk, cubed butter, and water.
Add the heated mixture to the dry ingredients you mixed in the bowl. Mix everything until the powder is moist.
Add egg. Mix until it smooth.
Add the remaining flour and mix until it forms a soft dough.
Knead the dough in a floured board until it is smooth. Stretch it thinly for 6 minutes.
Let the dough rest for 10 minutes and divide it into three, then shape the portions into a 15-inch long rope.
Place them in the baking sheet, lined up with parchment paper and braid. Then tuck the ends under, and cover with plastic.
Bake and let it rise for 25 minutes.
Remove from the oven and serve.
Conclusion
Melted butter can be a good addition to many dishes. It gives a buttery taste that everybody loves. Make sure you know how to melt butter for baking correctly. Otherwise, you will end up burning it. If you want chewy cookies, use melted butter to achieve its soft texture. Get more tips on baking.