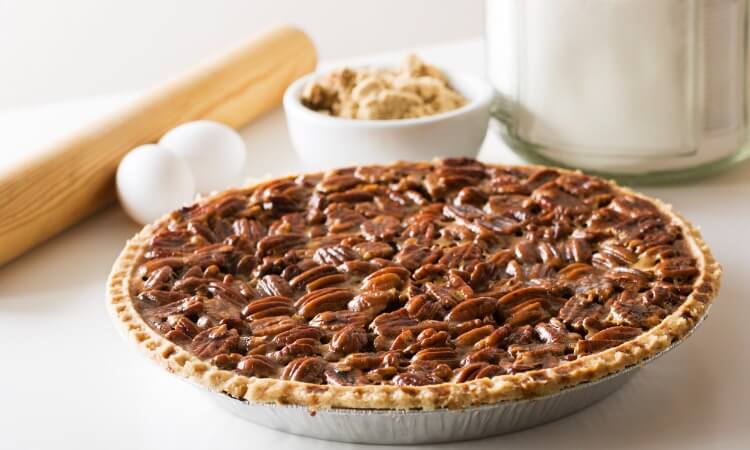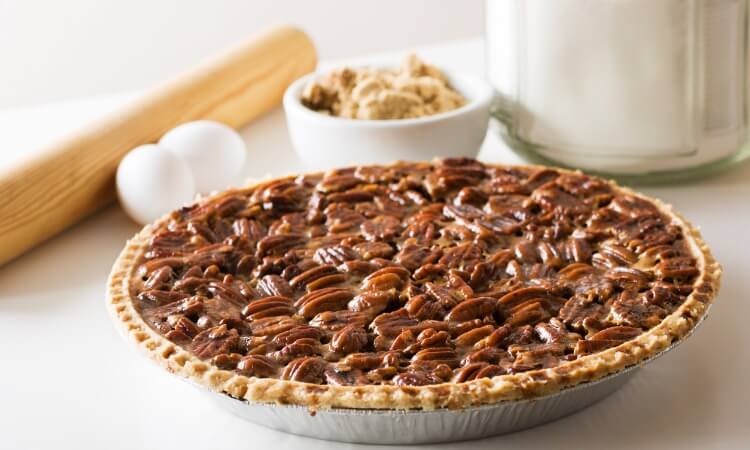 Let me be honest. I don't bake much, because I know I'll eat too much of what I makes! But, I do enjoy making pecan pies for the holidays, as it's one of my family's favorite desserts. It's very easy to make, and it's something that my 4-year-old daughter enjoys doing with me. If you do decide to let your children help, it's a great way to connect with each other. I let my daughter pour the ingredients, as well as stir them together.
This dessert is easy to make. Grab a bottle of dark karo syrup, and it's got everything you need to make a pecan pie (it's listed on the bottle!).
But here are the ingredients and instructions:
Ingredients
1 cup Karo Dark Syrup
3 eggs
1 cup of sugar
2 Tablespoons of butter, melted
1 tsp pure vanilla extract
1 and a half cups of pecans
1 (9-inch) unbaked or frozen deep dish pie crust
Preheat the oven to 350 degrees. First, mix together the syrup, eggs, sugar, butter and vanilla extract. Then, pour in the pecans and stir it all together. Finally, pour the mixture into the pie crust and put it in the oven.
Bake for 60-70 minutes, and when it is finished cooking, let it cool for 2 hours.
Final Thoughts
Again, this is easy to make, and it's also fun to do with your kids! I hope you enjoy this dessert, and I have never had any complaints about it.
Make special day of your mom happy by making pie and choosing best gifts for indian mom.
If you're interested in more activities you can do with your kids, visit www.nurturingtamra.com!