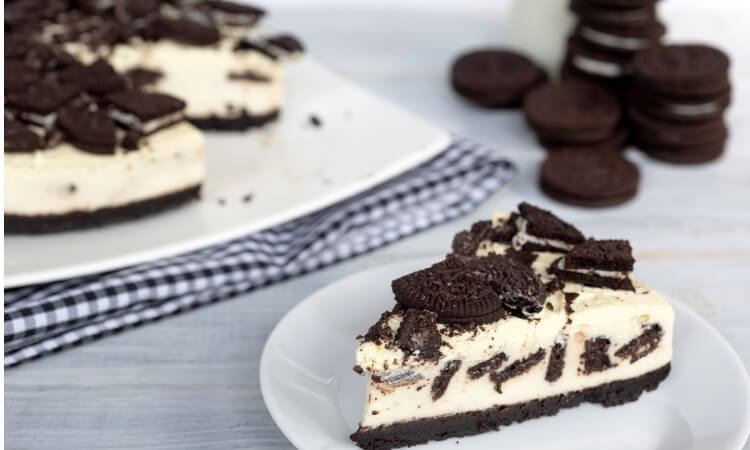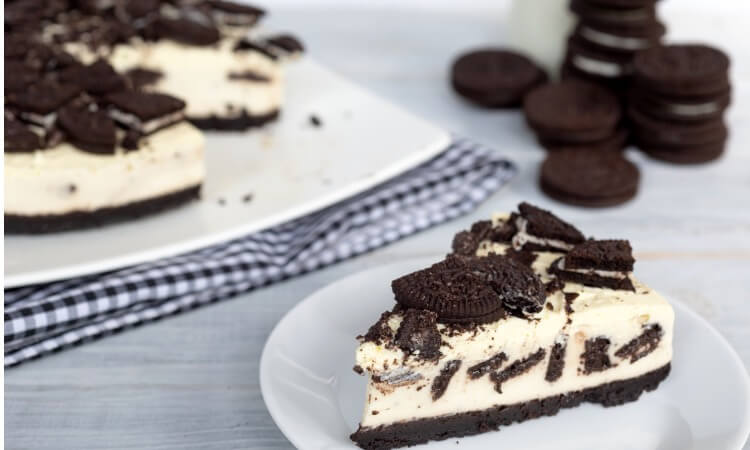 A lot of people, no matter the age, loves chocolate and cakes. There is no wonder why Oreo chocolate cakes are trending nowadays. With its sweet and rich chocolate flavor, it is an absolute hit especially for kids. If you're looking for a way to impress your kids with your baking skills, you should certainly try our spongy Oreo chocolate cake that is one of our most popular cake and cookies recipes.
Ingredients To Make Oreo Chocolate Cake
Baking an Oreo chocolate cake is relatively easy. But before everything else, here is the list of ingredients and tools that you would need:
Milk
Oreo packets
Baking powder
Butter
All-purpose flour
Salt
Baking tin
Food processor
Pressure cooker
---
How To Make Oreo Chocolate Cake
1. Set Up The Preheating Pressure Cooker
One of the first things you need to when making an Oreo chocolate cake with home ingredients is to prepare a pressure cooker to create an oven-like setup. Here are the steps on how you should set up your pressure cooker as needed:
Fill your pressure cooker with a cup or two of water and place in a stove on low heat.
Place a high rack in the pressure cooker to put your baking pan on later.
Add salt into the cooker and let it sit on low flame for at least 10 minutes.
2. Make The Batter Of The Cake
Once you've set up your pressure cooker to cook the bake in, it is time to prepare your sponge cake batter.
In a food processor, grind two packs of Oreo biscuit until it is coarsely chopped.
Place the chopped Oreo in a large bowl and add the all-purpose flour, salt, and baking powder. Mix well.
Add in the room-temperature milk to create the batter. Continue whisking until there are no lumps in the cake batter.
3. Grease Up the Tin Box
One of the biggest mistakes newbie bakers make is not greasing their baking tin or pan before adding in the batter. Sponge cakes tend to stick to the sides of the baking tin if not greased prior or lined with some baking sheet or parchment paper. Here how you should properly grease your baking tin before baking:
Take some butter and apply it to every part of your vessel.
After this, gently sprinkle some all-purpose flour on the sides and bottom of the baking tin.
This setup would not allow the cake to stick to any part of the cake.
4. Mark Up All The Steps Together
To finish up, here is how you should prepare your baking tin, cake batter, and pressure cooker for baking.
First, take the greased tin container and make sure that it is well greased with butter and flour.
After this, simply pour the Oreo cake batter to the baking tin.
Gently tap the baking pan to better ease the cake batter into the container. This will also help remove unwanted air bubbles from the batter.
Place the baking tin in the pressure cooker and let it bake to perfection for about 25 to 30 minutes.
Conclusion
Baking Oreo chocolate cake is relatively easy, even with ingredients and tools you can find at home. If you followed the steps carefully, you would surely come up with an amazing Oreo chocolate cake. And while you can enjoy the sponge cake on its own, you can top it with some frosting and even more chocolate. I hope you liked this easy-to-make cake recipe; stay tuned with us for more delicious food recipes and share your love. Get more baking tips here!