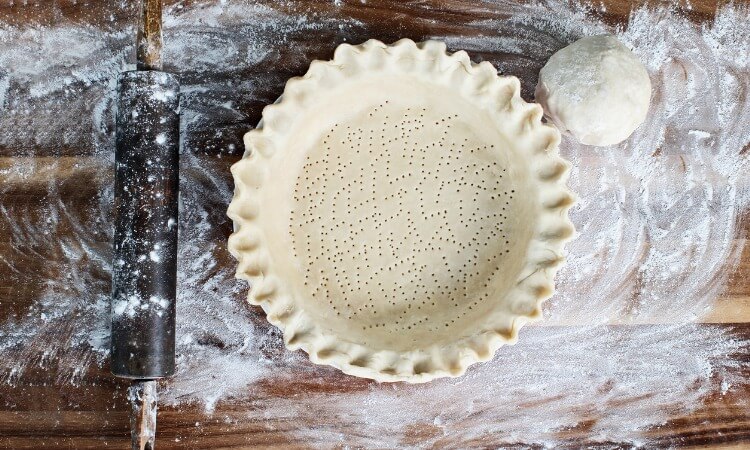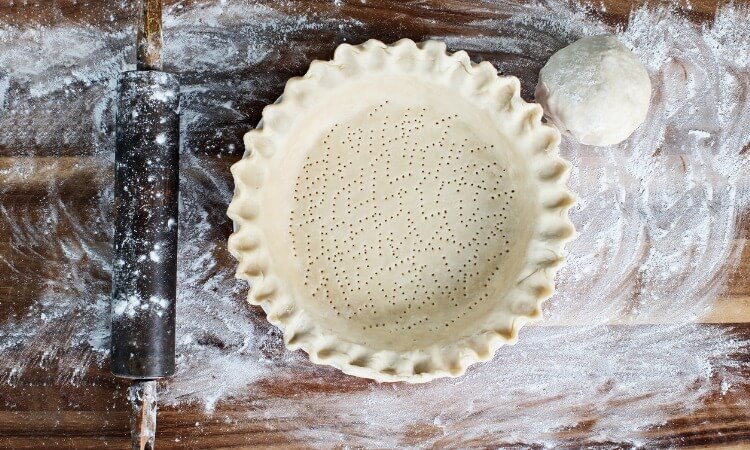 Everyone loves a freshly-baked pie. Who doesn't? But, as exciting as pies can be, making this dainty pastry involves a lot of work. This is one of the reasons why some give up and resort to store-bought pies. So, knowing exactly how long to bake a pie crust is vital.
How long to bake pie crusts depends entirely on what kind of pie you're making. Some have only one crust, some have two, some are filled already when you bake them, and some require a pre-baked crust. The actual baking time could be as short as 10 minutes or as long as an hour or more. Read on this guide to know how long to bake pie crusts.
Types of Pies and How Long to Bake Them
There are tons of things that you should consider as to how long to bake pie crusts – the size, specific filling in use, the temperature of the over, and more. But most importantly, it all depends on the type of pie you are baking. Different types of pie require different baking and cooking methods. Here are some common types of pie and how long to bake them.
"Blind Baked" or Pre-Baked Crust
Blind baking or pre-baking as what bakers say, doesn't literally mean that you're baking with a blindfold on. Instead, it's a method of baking the pie crust without a filling. In doing this, you have to keep your eyes open.

For most pies, the crust is the only part that needs baking, especially for cream pies, whose fillings are refrigerated. If this is the case, then baking the crust completely before doing anything is essential. To do this,
Cover the crust with foil.
Bake it in the over with a temp of 375 degrees for 25 minutes.
Remove the foil and bake it again for another 10 minutes until the crust is in a deep golden-brown color. 
It is recommended to weigh down the empty crust with dry beans or pie weights to make sure that no bubbles form during the baking process. Others also perform "docking" the crust or piercing the crust with a fork to keep the bubbles from forming.
Filled Pies
Probably the most common and most popular among pies are those pies with a top and bottom crust like lattice-top pies and whole top crusts.
For these pie recipes, the temperature needs to be between 375 and 400 degrees. And the baking time can vary significantly, but most recipes are between 45 minutes to 1 hour, depending on the size and filling of the pie.
What are the Signs of Doneness?
No exact list of baking times is ever wholly foolproof, so you must know how to identify when your pie is ready.

The first sign that you should watch out for is the crust, which should ideally be a rich golden-brown color on both the top and bottom. You can see this by using a glass pie plate.

The fillings of pies, however, are a little harder, but there are visual cues that you can watch out for. Fruit pies should usually be bubbling; pumpkin and pecan pies are thoroughly cooked when the center sets and doesn't jiggle when you gently shake the pie pan. Some pies can be tested by inserting a toothpick near the center and should come out clean.

Review your specific recipe guide, and make sure to check during the last few minutes of your baking time. Know more about baking pies.
Conclusion
The length of time to bake your pie crust depends entirely on the type of pie you want to make. While we have tons of pie recipes to choose from, it is essential to know some tips to perfect them. Knowing how long to bake pie crusts, for example, will give you that perfect pie crust for that perfect pie filling. And we hope that this guide will help you achieve those goals. Happy baking!