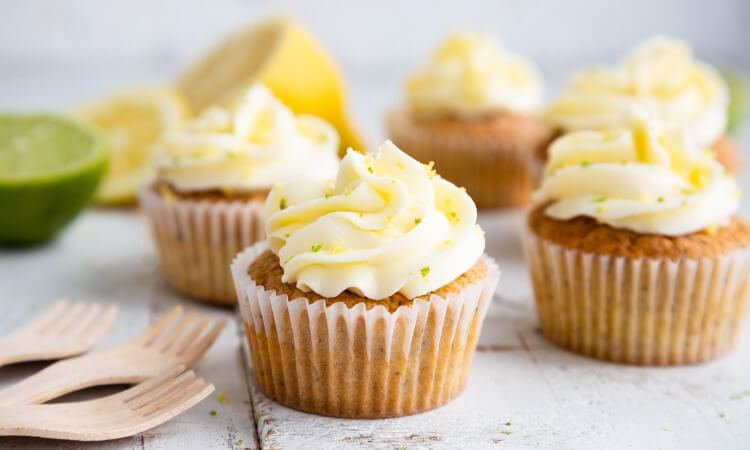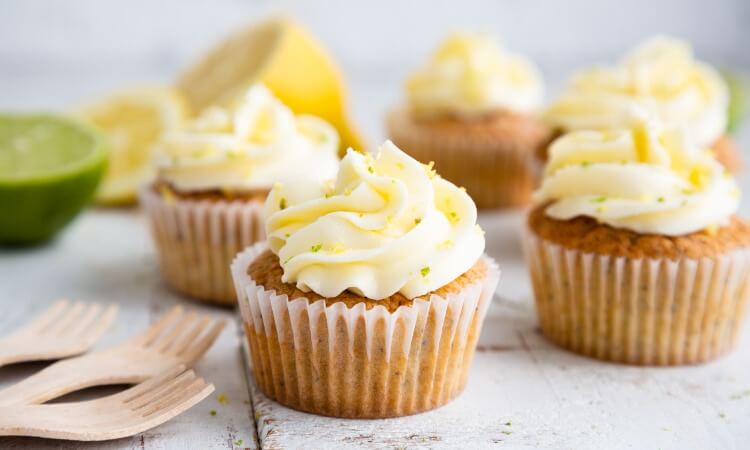 In any party and event that you are planning to hold, mini cupcakes are the best dessert. Aside from the fact that they look cute on the dessert table, they are also popular among your guests. I am pretty sure those mini cupcakes will run out in no time. However, you need to know how long to bake mini cupcakes, since they quickly get over baked. This will leave you with dry cupcakes, instead of moist ones.
When making these beautiful mini cupcakes, you have to make the right adjustments to get them right. That includes learning how long to bake mini cupcakes. These delectable treats are perfect for any occasion such as graduations, birthday parties, barbecues, baby showers, and any other kind of event. With no further ado, here are some pointers you need to know when baking mini cupcakes.
How to Bake Mini Cupcakes
Mini cupcakes are great guilty pleasures without guilt. You can eat them at reasonable portions and satisfy your sweet tooth at the same time. These tiny treats are as easy to make as their bigger counterparts. In learning how long to bake mini cupcakes with cake mix recipes, the only challenge is to stop eating them while baking the others. Baking them is very easy and doable at home.
Things You'll Need
Cake mix
Mini cupcake liners
Mini cupcake pan
Ice cream scoop or 1-ounce disher
Cooling racks
Potholders
Plastic wrap
Directions
Before anything else, you should preheat your oven up to 350 degrees Fahrenheit. Then, with your mini liner, line each cup of your mini cupcake pan. Choose aluminum or paper liners that best suit your style and the occasion as well. Set the pan aside for a while.
In preparing the cake mix, you need to follow what was instructed in the box. Note that you will have excess batter for the first batch of these mini cupcakes. This means that you can bake them in rounds. That should not be a problem.
You may scoop the batter with either an ice cream scoop or a 1-ounce disher. Do not forget to level the batter in the scoop against the side part of the bowl. After this, drop the batter into the mini cup. Repeat this process until you fill in all the cups. If you do not own a scoop, use tablespoons. The cups should at least be filled between two thirds and three quarters with the batter.
Cover your leftover batter with plastic wrap then store it in the refrigerator. You can still use this for the next batch.
Put the mini cupcake pan in the preheated oven. Then, bake the cupcakes for ten minutes. After this, open your oven and rotate the pan for 180 degrees. Do not forget to use potholders. Bake the cupcakes more for at least five minutes or until the top of the cupcakes are firm to the touch. Note that the cupcakes will continue to bake even after being removed from the oven, so do not overcook them.
Use potholders to remove the mini cupcake pan from the oven. Place them on the cooling rack for at least 10 minutes. When they are already cool to touch, remove the mini cupcakes from the pan and set on another to cool completely before you can decorate them.
Line your pan with mini cupcake liners and repeat the steps when baking another batch. Repeat this until you use all of the batters.
This is the fun part. Frost and decorate your cupcakes with your favorite toppings. Make sure that the cupcake cools before you frost them. Any heat left inside your cupcake will melt the icing and the toppings.
You can fill your cupcakes with pudding, caramel, or fruit puree. Do this by inserting the tip of your squeeze bottle with the filling of your choice to the top middle of the cupcake. You will know when the cupcake is full since the filling will push out to the top.

Then, frost the cupcake like you are covering a hole. You may speed up the process by using two mini cupcakes at the same time. Swapping pans will not only expedite the process but also make baking more convenient for you.
How Long to Bake Mini Cupcakes
Baking is a method that calls for a calculated amount of time in doing so. In successfully baking your mini cupcakes, your knowledge of how long to bake mini cupcakes also matters. Generally, mini cupcakes take about 10-15 minutes when baked at 350 degrees Fahrenheit. Use toothpicks when checking if the cupcakes are done after 10 minutes. Note that when your cupcakes are fully baked, the toothpick will come out with only little crumbs or completely clean.
If you notice a lot of crumbs on the toothpick and is still wet, that means your cupcakes are still undone. You need to continue cooking them. Carefully monitor them every two to three minutes until it is completely done. Baking times may vary, but it is best to bake them for around two-thirds the amount of time, as stated in the recipe of regular-sized cupcakes.
Conclusion
\Now that you know how long to bake mini cupcakes, you may start working with them already in the kitchen. They are easy to make, especially with a cake mix. Remember that these mini cupcakes can go from fluffy to burn real quick since they are small. Adjust the recipe if you must.
Mini cupcakes are the perfect bite-sized desserts for any occasion. You can even make them for yourself at home. Practice makes perfect, so do not be frustrated when you don't get it right the first time. Happy baking! Know more about mini cupcakes.