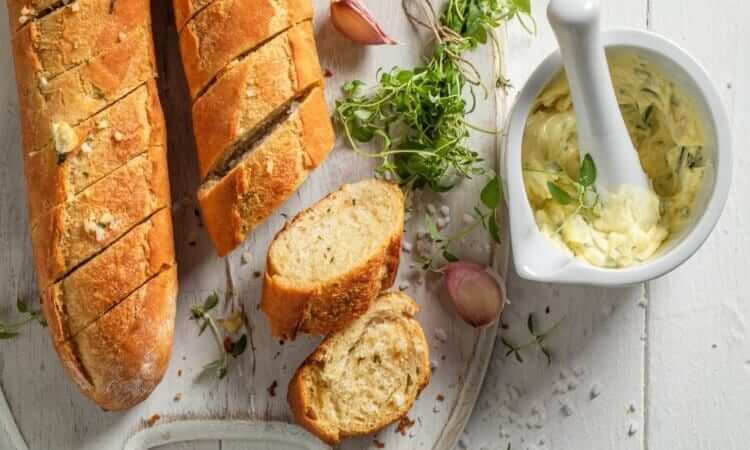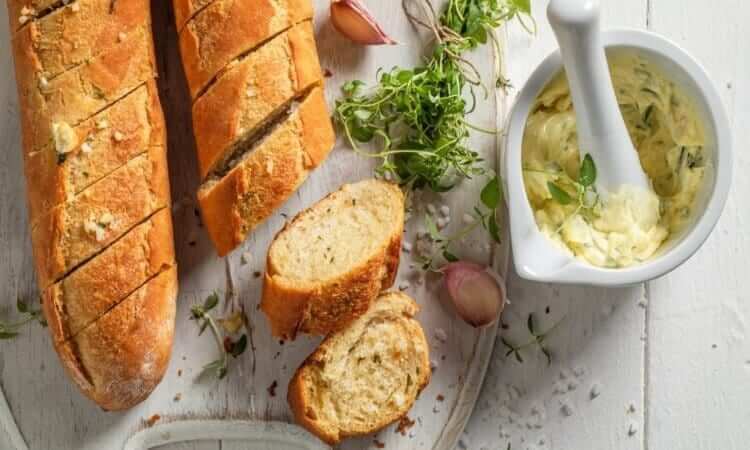 When it comes to French cuisine and French cooking, baguettes are arguable the icon of French pastry. Known for its notably long shape and hard crisp crust, you can have baguette slices on top of your French onion soup or make it into amazing, toasted garlic bread. And while baguettes are often available in groceries and supermarkets, nothing comes close to making your own crispy baguette at home. With that, here is a step-by-step procedure on how to make homemade baguettes as easy and as simple as possible.
Homemade Baguette Recipe
Traditional French baguette is typically made using four simple ingredients – flour, water, yeast, and salt. Taking this into consideration, it is the baking process that makes baguettes unique and complex that bakers can make substantially different baguettes even while using the same four ingredients. Therefore, it is important to pay close attention to the slightest details throughout the whole baking process. With that, here is how you can make crispy baguettes at home:
Ingredients
500 g or 3 ½ cups of all-purpose flour
360 g or 1 1/2 cups + 1 Tbsp of water
10 g or 2 tsp of salt
3 g or 1 tsp of instant yeast
Procedure
In a bowl, mix all the ingredients until well combined and letting it sit for about 10 minutes.
Then, follow through with 3 stretch and folds done every 30 minutes. For the stretch and fold method, simply pull on one side of the dough and fold it onto itself. For each stretch and fold, you can pick up the dough and turn it upside down for a smoother surface. Make sure to do this procedure in a notably warm room to get the most yeast activity. Otherwise, the dough would take longer to rise when it is placed in the fridge.
Once you've done the 3 stretch and folds over the span of 1 ½ hours, examine the surface of the dough and search for tiny blisters and a soft sour milk smell. If both the blisters and smell are present, the dough is ready to go in the fridge to rise. If not, let the dough sit at room temperature for another 30 minutes to an hour.
When the dough is ready, cover the bowl with some plastic wrap and place it in the fridge to rise for 12 hours where the dough should have doubled in volume. If not, let the dough sit for 1 to 2 hours in a warm spot or let it ferment in the fridge for another 8 to 10 hours.
By the same time that you are taking the dough out of the fridge, set your oven to preheat at 500 F with the baking stone placed on the topmost rack and a baking pan with hot water and a kitchen towel on a lower rack. This process will help distribute consistent steam that is needed to help the baguette rise nicely when baking.
Then, stretch your doughs into rectangles and begin shaping the baguette with this technique. First, fold the longer side of the rectangle and lightly press it into the dough with your thumb. Make sure that you seal the edges tightly but be careful not to degas the dough while doing so. Repeat this step twice until you form a cylinder. Once rolled into a cylinder, seal the edges using your palm and simply stretch to your desired length by gently rolling the dough with your hands.
Take your rolled dough and cover it with flour before placing it on a baker's Couche with the seam side up and let the dough proof for about 30 to 60 minutes at room temperature before baking. You would know when the dough is well proofed when you poke the dough, and it springs back to shape ever so slowly. Otherwise, if the dough is under proofed, the indentation would rise quickly.
As a final step, take your baguettes and place it on top of some parchment paper with the seam side down. Lightly sprinkle some flour and score the dough using a bread lame or a razor blade with a smooth yet firm motion. Once scored, place your baguettes in your preheated oven and turn the temperature down to 475 F and let it bake for about 15 minutes. At the 15 minute mark, remove the water pan from the oven and rotate the baguette and let it bake for another 15 minutes or until it reaches a deep golden brown. Learn the best baking tools for bread.
Conclusion
As mentioned earlier, baguettes are considerably the icon of French baking and pastry. And while the bread requires rather simple ingredients, it is the complex baking process that makes baguettes unique in terms of texture and taste. Hopefully, this article was able to provide you with enough information to guide you on how to make crisp French baguettes at home. Learn more about homemade recipes here!