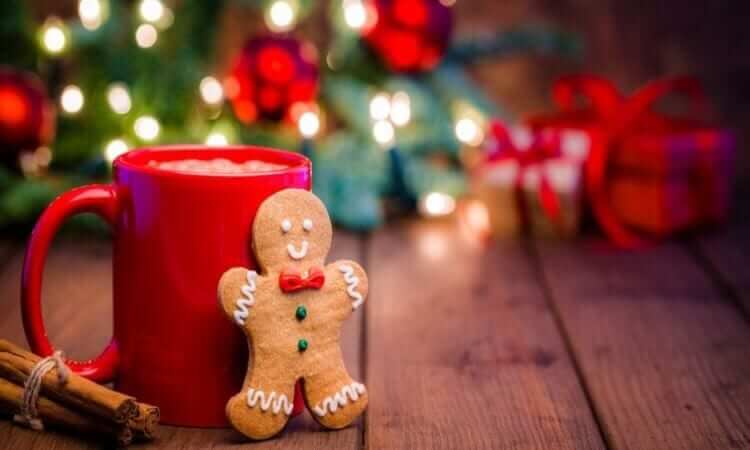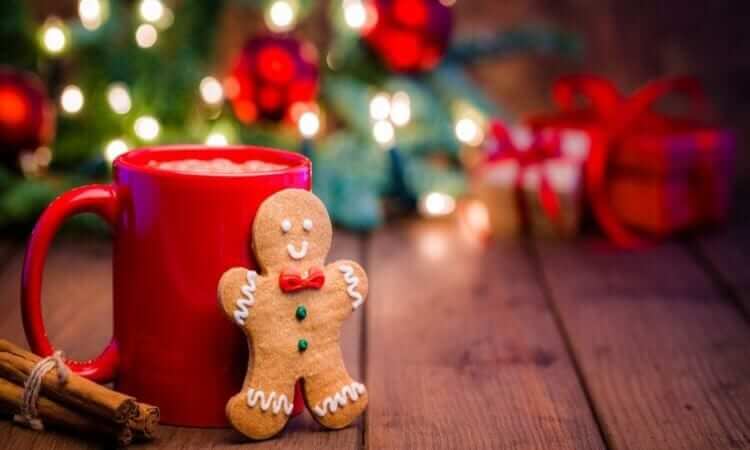 These spicy chocolate gingerbread men are so easy and fun to make. A perfect holiday project for you and your kids.
If you like gingerbread, you will like the chocolate version even more.
It is perfectly spiced, so that both grown-ups and children can enjoy the cookies.
You will need less than 10 minutes to stir the dough.
You will not even need a mixer, a fork will be enough to mix the ingredients.
The dough is so easy to roll and cut, it is a delight to work with.
The chocolate gingerbread men will not spread during baking.
They can be decorated with colored icing pens. This way, you will not be bothered with making some extra royal icing.
Tips
Always use a kitchen scale to measure the ingredients when baking, it guarantees for best results.
The dough might seem very soft at first and it does need a few hours in the fridge to firm up. However,
It is very easy to roll. Just flour the working surface and rolling pin lightly with a little flour.
You can use any other cutter shapes to cut the chocolate gingerbread.
Bake the cookies in batches. Fill one tray, place it in the oven and cut the next batch while the first one is in the oven.
The candy icing pens make decorating easy and fun, especially if you are baking with children.
Alternatively, use royal icing to decorate the cookies.
Gingerbread:
170 g/ 6 oz/ ½ cup honey
60 g/ 2.1 oz/ 1/3 cup brown sugar
30 g/ 1 oz/ 2 tablespoons unsalted butter
300 g/ 10.6 oz/ 2 ½ cups flour
15 g/ ½ oz/ 2 tablespoons unsweetened cocoa powder
2 teaspoons ground cinnamon
2 teaspoons ground ginger
1 teaspoon all-spice
2 teaspoons baking powder
Pinch of fine sea salt
1 egg
Decoration:
Gingerbread man cutter, medium size
Place the honey, brown sugar and butter in a small saucepan. Heat over medium-low heat, stirring, until the butter and sugar melt and the mixture is smooth. Let cool for about 5 minutes.
Whisk the flour, cocoa, cinnamon, ginger, all-spice, baking powder, and salt in a large bowl.
Slowly pour the honey mixture on top and add the egg.
Mix with a fork as long as possible.
When the dough becomes stiffer, knead it shortly with the hand until smooth.
Form a disc, wrap it in cling film and refrigerate for 3-4 hours until firmer.
You can leave it overnight as well.
The dough might still seem rather soft, but it is very easy to roll, it is sturdy and pliable.
Preheat the oven to 180 degrees Celsius/ 350 degrees Fahrenheit.
Line 2-3 baking trays with parchment paper.
Divide the dough in two parts.
Keep the one you are not using refrigerated (and still wrapped in cling
film).
Lightly flour the working surface and a rolling pin.
Roll the dough about 5 mm/ 0.2 inches thick.
Cut the gingerbread men.
Set the leftover dough aside.
Repeat with the second batch of dough.
Shortly knead all the leftover dough and roll it again.
Cut more gingerbread men and repeat until you have used
all the dough.
Place the gingerbread men on the prepared baking trays.
Bake each batch for 5 to 7 minutes.
Let the cookies cool on the tray for at least 10 minutes before transferring to wire racks to cool completely.
Decorate with the icing pens or royal icing.
Keep in airtight containers.
Makes 28.