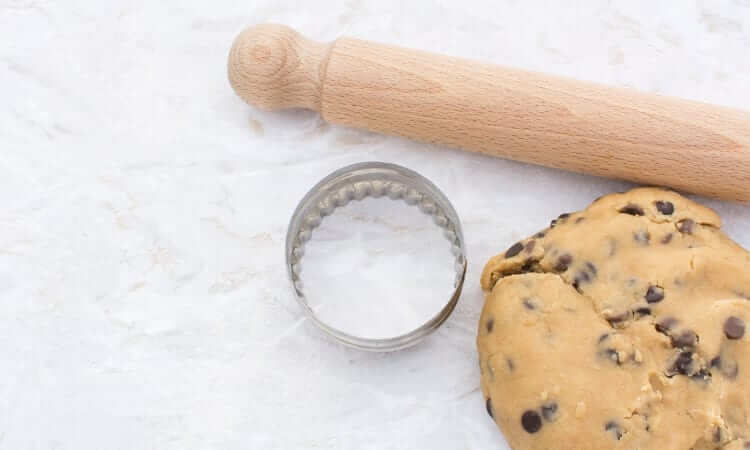 Using round cookie cutters can make the shaping easy and fast. When you're a working mom or a busy person craving for a baked cookie or pastry, this is a must-have in the kitchen. It's not surprising why this is one of the favorite tools by many of us in baking. But if you're just starting to bake, you'll find this article very useful. Because after reading this, you will learn 5 hacks in using round cookie cutters! Be absorbed and allow this to give you additional tips in baking!
Affordable Round Cookie Cutter Sets With Great Performance
A circle cookie cutter set can help you make treats that are out of this world in design. Instead of using the traditional dough cutter, this is simpler and easier to use. Making you feel like a professional baker even if you're just a beginner. But sometimes, even we want to try a new tool, we become hesitant because of our budget. That is why, in this part, we want to help you find a round cookie cutter set that is cheaper but pro in benefits.
KSPOWWIN Stainless Steel Round Cookie Cutter Set – this round cookie cutter set comes with three round cutters that you can use in making cake, cutting dough, or baking. Each is made from sturdy and safe metal. It comes in 4-inches, 5-inches, and 6-inches. And the good news is it only costs $ 13!
Kayaso Round Cutter Set – this round cookie cutter set is made from stainless steel that can resist chipping and rusting. This is a good addition to the kitchen because of its versatility and durability. What makes this admirable is its affordable price and performance in the kitchen.
12 Pieces Round Cookie Biscuit Cutter Set – how about a cookie cutter set that comes not just in six but twelve cutters in different sizes? This is something you shouldn't miss because it will allow you to become more creative for a price your pocket won't hurt. It will only cost you $ 12 to have it in your kitchen.
iNeibo Round Cookies Cutter Fondant Cutter with Handle – this round cutter set is very versatile for you can use it in shaping fondant, empanada dough, cookies, and even cutting hand-sized Naan bread! What makes this more useful is that every cutter comes with a handle for easy pickup and manipulation. For only $ 10, you can have this!
HIC Harold import co. Round Cookie Cutter Set – this round cookie cutter set comes in eleven pieces. Each is made with premium-grade stainless steel that can withstand rusting and deformation.
Round Cookie Cutter as a Fondant Shaper
Did you know that round cookie cutters are a perfect tool in shaping fondant? This will help you make perfect and uniform circles for the cake you are decorating. And you know what objects can be made using the circle shape right? This is what makes it fun to use.
Round Cookie Cutter for Perfect Circle Fried Eggs
Yes, believe it or not, you can use your round cookie cutters when frying your eggs. Just place a few in the pan add oil. When the pan is hot, drop each egg in every round cookie cutter. And voila! You just cooked perfect circle fried eggs.
Round Cookie Cutter for Glazing
If you want to evenly glaze your whole donut, cookies, or cupcake, you can simply place a round cookie cutter on a cookie sheet and put the whole donut or whatever you are glazing on top of it, and pour the sugar or cream.
Round Cookie Cutter as Pancake or Hash Brown Shaper
A pancake or hash brown looks more delicious when it is flawless in shape. But sometimes timing can be a little hard. So next time, use your cookie cutter in the pan when frying these.
Round Cookie Cutter as Christmas tree Decors
Who says a baker can't decorate his Christmas tree? Make your tree extra special by adding this.
Conclusion
When like gives you a bitter taste, make cookies! This is easier if you have round cookie cutters. With its features, you can do different pastries with unique looks. And now that we have shared with you the 5 hacks suing your round cookie cutter, you can make unforgettable and tasty treats your loved ones or future customers will love! With these hacks, you can express your artistic ideas through baking and let them see and taste baked goodies they have never tried before. It's like an invitation to a piece of paradise coming out from your oven! Find out more about cookie cutters here.