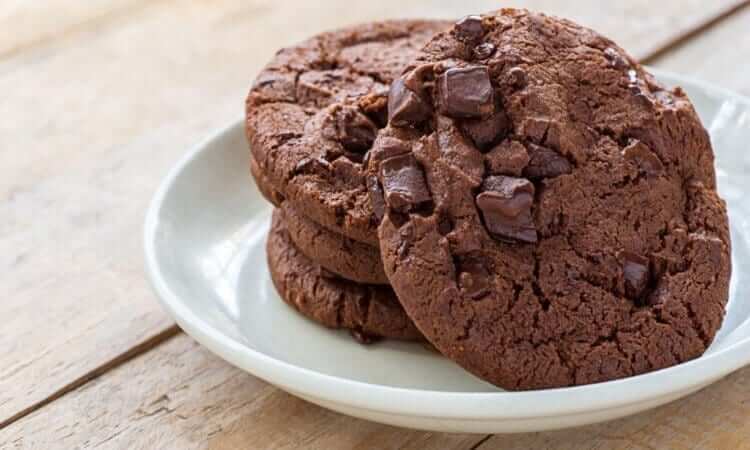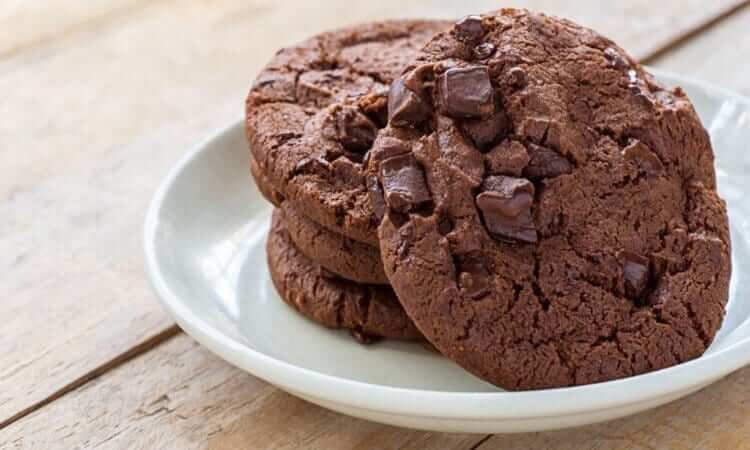 A shot of espresso is all that the coffee freaks want to energetically start their day. However, their call for caffeine can be answered in several other ways. The espresso biscuits are a sweet combination of coffee and sugar to curb an off-time craving.
To brew a shot of espresso, you need to have a quality espresso machine, fresh and finely grounded beans and an accurate coffee to water ratio. But what if you are out of these resources?
Baking espresso biscuits at home and storing them can be the solution in such situations. Not only that, these biscuits are a delight as they also satisfy your sweet tooth.
Pick and Brew can also give more informative articles about this too.
2 Simple Espresso Cookie Recipes:
1. Espresso Chocolate Chunk Cookies
These simple cookies are a combination of chocolate chip cookies with espresso. While the espresso enhances the taste of chocolate, the brown butter deepens the taste of your crackers. Plus, the salt sprinkled helps in keeping the cookies intact and adds an extra flavor to them.
You will need:
All-purpose flour (2 cups)
Baking soda (1 1/2 teaspoon)
Kosher salt (1 teaspoon)
Softened unsalted butter (12 tablespoons)
Pack brown sugar (1 cup)
Regular sugar (1/2 cup)
Freshly brewed espresso (1 shot/1 ounce) OR Espresso instant powder (1 tablespoon)
Egg (1)
Vanilla extract (1 teaspoon)
Chocolate chunks (1 1/2 cup)
Step 1: Mix the Dry Ingredients
Add the recommended amount of flour, baking soda and kosher salt in a medium-size bowl. Mix by the help of a whisk or spoon. Once done, put them aside and move to the other ingredients.
Step 2: Make a Mixture of Butter and Sugar
If the butter is not soft, slightly melt it on medium heat. Add the softened butter in a large bowl. Add light brown sugar and white sugar in the bowl simultaneously.
You will need an electric mixer to combine the ingredients. Mix for 2 minutes or until a light, fluffy mixture has formed.
Step 3: Time to Make the Batter
Add one shot of freshly brewed espresso or instant espresso powder into the butter-sugar mixture. Continue beating the mixture while slowly adding egg and vanilla extract.
Once all the three ingredients are added, beat for another minute until a smooth batter has formed.
Step 4: Add the Dry Ingredients in Batter
Lower the speed of the mixer before incorporating the dry ingredients in the batter. Steadily add a small amount of the dry mixture and blend until a fluffy state is formed.
Following the same pattern, add the whole of the dry mixture in the batter until combined completely.
Make sure not to overmix the batter as that may lead to extra soft biscuits.
Step 5: Blend in the Chocolate Chunks
Add 1 and 1/2 cup of chocolate chunks into the dough. Fold them smoothly in the mixture. Cover the batter and refrigerate it for at least half an hour or overnight.
Your batter is ready to bake.
Step 6: Start Baking
Before starting to bake, preheat the oven at 350°F. Take a one-ounce cookie scoop to make and spread the cookie balls over baking sheets. Make sure to spread the dough balls at a distance of at least 2 inches so they don't interrupt the baking process of each other.
Also, sprinkle a small amount of salt over the dough balls before baking so they don't stick while spreading. Bake for about 10 minutes or until the corners of the biscuits cook to a golden brown and the center is puffed.
Step 7: Time to Serve
The freshly baked cookies are soft. Cool them down on a sheet tray to get the desired crispy espresso biscuits.
Serve them individually or with a glass of cold milk or coffee.
2. Chewy Chocolate Espresso Cookies
To add an extra chocolaty flavour in your morning or after night snacks, these chewy cookies are all you need. They are simpler to bake, require fewer ingredients and can be stored for long.
You will need:
All-purpose flour (1 1/2 cup)
Baking soda (1 1/2 teaspoons)
Salt (1/2 teaspoon)
Fine sugar (1 1/2 cup)
Instant espresso powder (1 teaspoon)
Vanilla extract (1 teaspoon)
Regular molasses (2 tablespoons)
Cocoa powder (1/2 cup)
Soft unsalted butter (12 tablespoons)
Egg (1)
Step 1: Make the Batter
Mix the dry mixture namely flour, baking soda and salt in a medium-size bowl. Take another bowl and add melted butter in it. Blend cocoa and molasses in the butter until a creamy mixture is formed.
Add a cup of fine sugar, vanilla extract, egg and espresso powder in the frothy butter mixture and blend it manually. Once a uniform mixture is formed, follow the same pattern and add the dry mixture in small portions into the bowl. Blend until a fluffy dough has formed.
Cover the batter and chill it for about an hour or 3 days.
Step 2: Bake the Batter
For medium size cookies, use a #50 scoop to roll out the dough in small balls. Spread these dough balls at a distance of 2 inches on a baking sheet. After that, sprinkle the remaining sugar on them
Start baking these dough balls in a preheated oven (at 350°F) for about 10 minutes. Take out the cookies when puffed from the center and cracks begin to appear on the surface.
Step 3: Time to Serve
Your chewy espresso chocolate cookies are now ready to eat.
Cool down the cookies on a sheet tray and then on a wire rack.
Conclusion
Follow these easy hacks to add an extra flavour to your simple chocolate chip cookies or Mexican hot chocolate cookies.With all ingredients available, you can bake these cookies within a span of 30-40 minutes.
Their portability combined with their delicious taste is sure to help you satisfy your coffee and sweet cravings at any time.
About the Author
Carma Spence is the Kitchen Creativity Officer of CarmasCookery.com. The mission of Carma's Cookery is to help home cooks unleash their kitchen creativity. Each week, Carma posts a new recipe along with ideas for making it your own.